&nbspDesigned in Great Britain | Made in Italy
[email protected]
+ 44 (0) 1454 238940
10 tips for wearing summer dresses in autumn

British summers can be so hit and miss, some of us may wonder why we ever buy a summery wardrobe unless we're venturing to more reliable climes. But then we see the most beautiful flowing dress, get caught up in the moment ... and optimistically make room on the hanger.

What people often forget about the British climate is that summer changes very slowly into winter, and autumns are usually a temperate affair, with the odd day still cracking the flags. In fact, even in Scotland it rarely falls below 10 °C in September, and regularly reaches 18 °C. So while you might not be sweltering, you can certainly still get a lot more life out of your summer dress right the way to October, and maybe beyond. When it's bright and breezy, you'll probably feel a bit out of place wearing your strictly seasonal outfits, anyway.

The trick is to augment the dress with a few solid fallbacks. Some are things you'll carry in your shoulder bag; others need to be a little more planned. But if you keep your eyes and ears on the weather reports, you should never be caught shivering or sweating while bedecked in your favourite little dress. Here are a few ideas for pulling off the look.

1. That light cardigan
The cardigan might be one of your staples all through the summer anyway. It's perfect for carrying with you to barbecues, garden parties or shopping trips that become restaurant visits. That's because if you're comfy in the sunlight, you'll probably just need that extra layer if the sun hides behind the clouds, if you're in the shade or when day turns to dusk. You can think of autumn as a few months of those in-between times – where small variations one way or the other can tip you into the discomfort zone.
The beauty of the cardigan over a summer dress is that it's already an airy layer, which you can button up or wear open, or even draped over the shoulders, and because it's light, it's easy to carry around and use as your personal thermostat for when the temperature fluctuates.

2. Leather or denim jacket
An absolute must for your autumn wardrobe is a casual jacket, and there's nothing more casual than denim. It's so easy to slip on over a light summer dress that it'll give you that instant casual vibe while banishing the goosebumps. Worn unbuttoned, it's a slightly more rock'n'roll upgrade to the cardigan, but there's always the option of a button or two to keep it from flapping if you're being active.
Leather jackets can be rather smart but never formal, or they can veer into biker chic quite easily if you want to wear it that way. Whatever style you choose, over the summer dress it's a great shopping and outdoor partying look that'll never leave you feeling overdressed.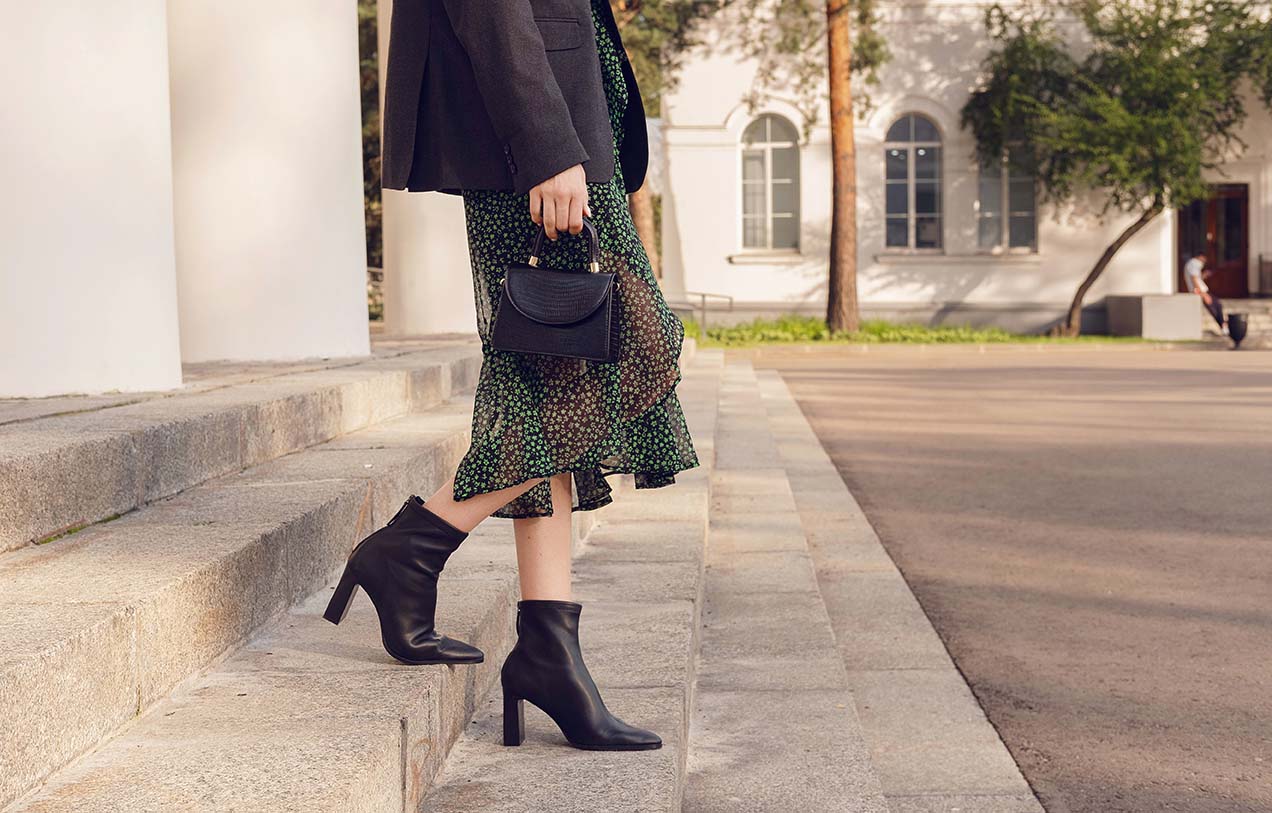 3. Tights and boots
If your summer dress stops over the knee, a pair of cable knit tights and leather boots are guaranteed to bestow an autumnal look and feel to that summer dress. Obviously, there's the practical side, as drafts, breezes, and cold pavements will be less of an issue, but that's not why you choose this look. It's a case of balance – summer shoes and bare legs or light hosiery shift the centre of gravity towards the chest. But with more visible legwear and footwear, there's a sense of wholesomeness in your getup, and that's a look that will feel more apt on shorter days and cooler weather.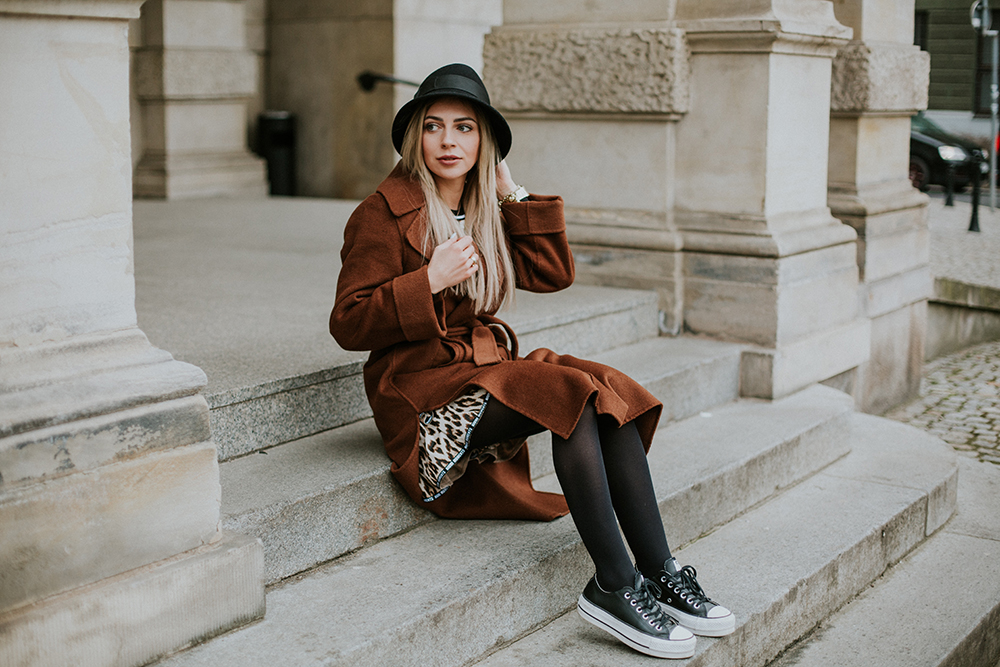 4. Vintage trench coat
Scour the charity shops or get yourself online to find a chunky but chic trench coat and you can completely cover your summer dress when the chill bites. It's an ideal look for when you're out shopping but are meeting the girls for coffee – your indoor and outdoor styles are all contained within, with no need for a quick change.
Vintage trench coats don't have to be genuine, of course – there's a plentiful supply of vintage effect coats if you look around. Try and go for a 50s feel, though – that will really set the image of railway platforms and mysterious meetings alight.

5. Underlayers
All the examples above have concentrated on things to throw over the dress, but you can go the other way too. A sleeveless summer dress works surprisingly well with a T-shirt or even a vest top, giving a true layered look that will give some autumnal glow without being too hot under the collar.
A really contemporary style is wearing a close-fitting turtle neck or roll neck sweater underneath the dress. Go for the lightest you can find, ideally cashmere for the maximum comfort against the skin. Then with the summer dress over the top you've got the perfect autumnal silhouette, feminine and sophisticated.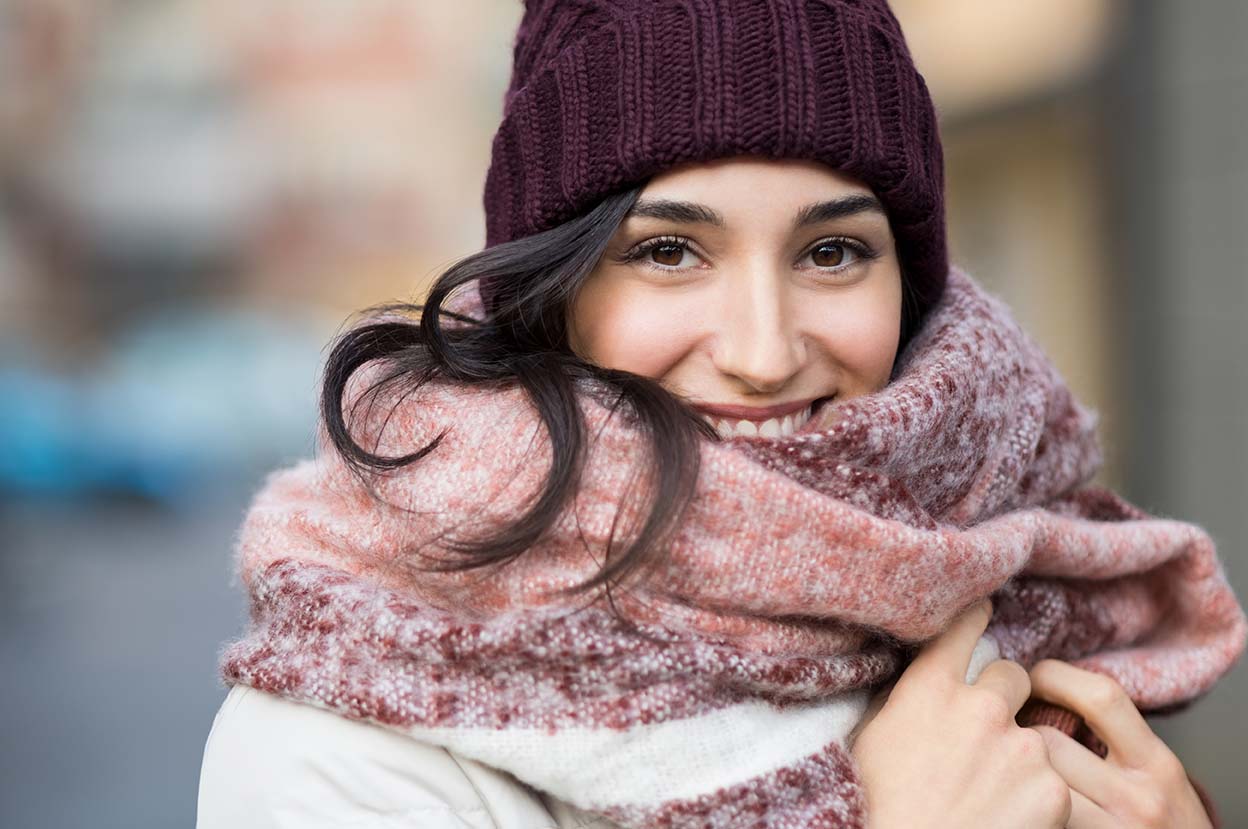 6. Scarf and hat
It might not be the first combination that springs to mind, but it's a really fun look when you're out and about. Best worn with a sleeved summer dress, a wooly hat and matching scarf give off a 70s bohemian vibe that'll really turn heads. Think Mia Farrow or Liza Minelli hitting the streets of New York, shopping bags and grandma shoes finishing the look. You'll be kooky and cool, and once you've perfected the quick wrap and swift removal of the scarf and hat, you've got the complete package for when you're in and out of shops and bars.
7. Blazer
A neat blazer brings the same high cropped silhouette as the denim or leather jacket mentioned above, but this is an altogether more formal style. You'll love the ironed lines and light touch of a well tailored blazer, and because your summer dresses will be only slightly heavier than a blouse or shirt, you won't need to buy another one a size up if you're already a fan of the blazer. It lends you a collegiate look, ready for the regatta or the garden party, but over the summer dress it shows you're ready to spend the night dancing or dining, and if that's your plan, you're perfectly dressed.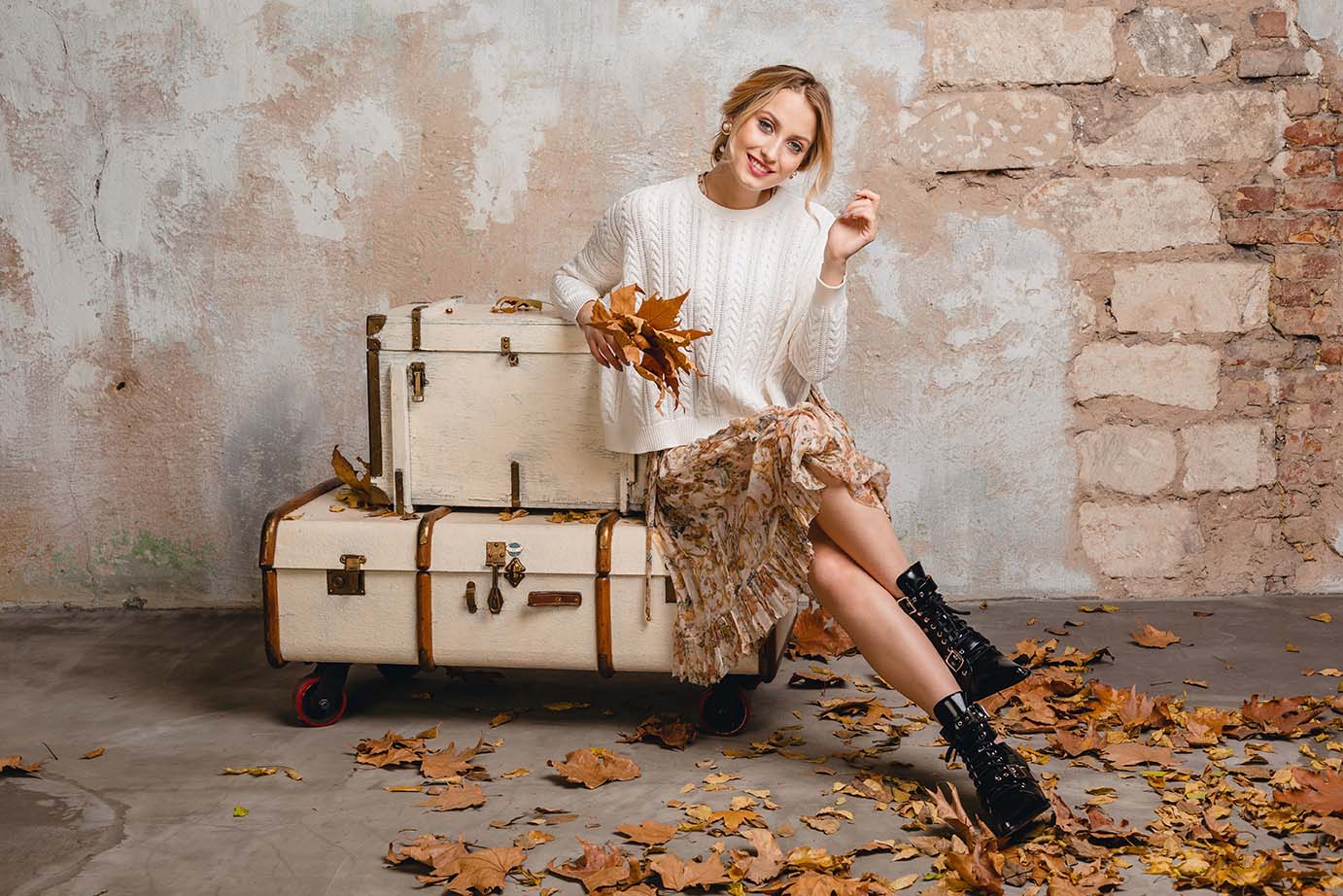 8. Your favourite sweater
Here's another one for lovers of the student casual look – a big comfy sweater you can snuggle up in. Like the hat and scarf, it's a little bit incongruous, but the moment you see the jumper and the summer dress worn together the penny drops and you're back in Bohemia. You can really go to town with your choice of sweater, because it's not about sleek lines here, it's about standout charm and approachability. Don't be too summery with the footwear, mind. A sandal or light trainer might look a little too spaghetti-like when your top half is all covered up. Stick with ankle boots (cowboy or Chelsea will work), or even a pair of mules, and you're hot to trot.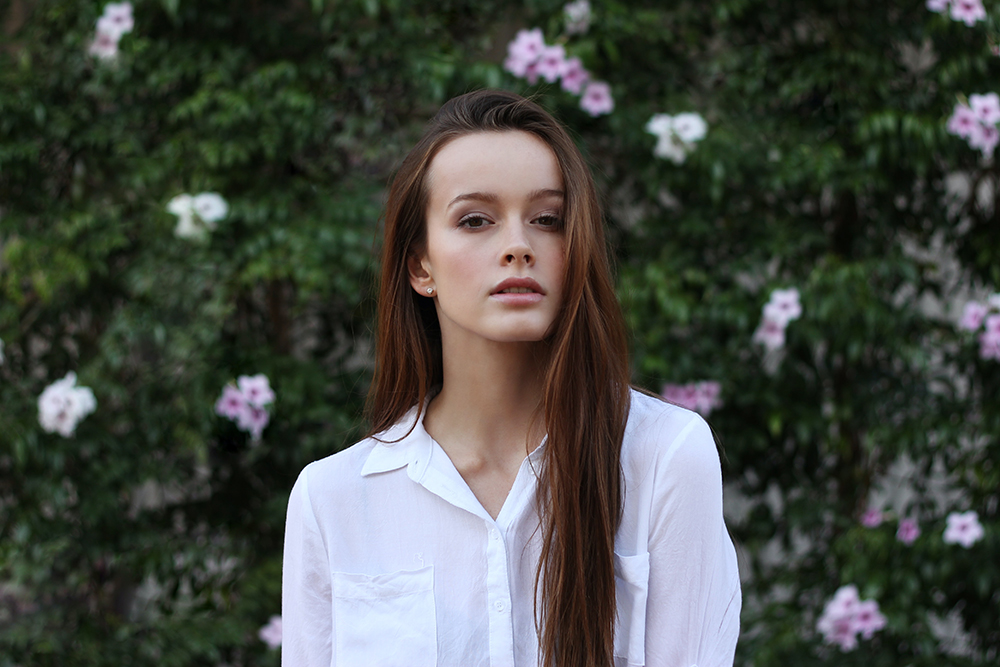 9. Buttoned-up shirt
A chic underlayer can be achieved with a smart shirt buttoned all the way to the neck. It sets off a sleeveless summer dress beautifully, and works like the T-shirt we mentioned above, just giving a little coverage without being too heavy. You couldn't go too heavy on an underlayer anyway, especially with a summer dress, so the shirt or blouse is about as much as you could get away with. It's great for providing a little balance to the dress, and could even have a minor tinge of formality about it, but nobody's going to think you're off to a job interview – is a strictly casual combo that you'll grow to feel super comfy in.

10. Brave the chill!
All this brings us to the final option: wear your summer dress like … a summer dress! Yes, if you really need to travel light, or if you're simply darting from taxi to venue to taxi to venue, there's a good chance you'll be able to summer it up well into the autumn.
Just slip on your heels or pumps, and maybe go for a light shawl to keep the chill off your shoulders, just as you would at that outdoor seafood restaurant overlooking the beach. You'll always have your little bag of essentials, which you can use to secrete a brolly, but unless there's going to be a storm, you're going to feel amazing as you wring more summertime bliss out of the year.
So as you can see, the summer dress doesn't necessarily have to live up to its name. It's perfectly suited to late autumn too, so make sure you've got some outfits to pair it with – summer can often last a lot longer in real life than it does on the calendar!