&nbspDesigned in Great Britain | Made in Italy
[email protected]
+ 44 (0) 1454 238940
10 top holiday destinations for 2021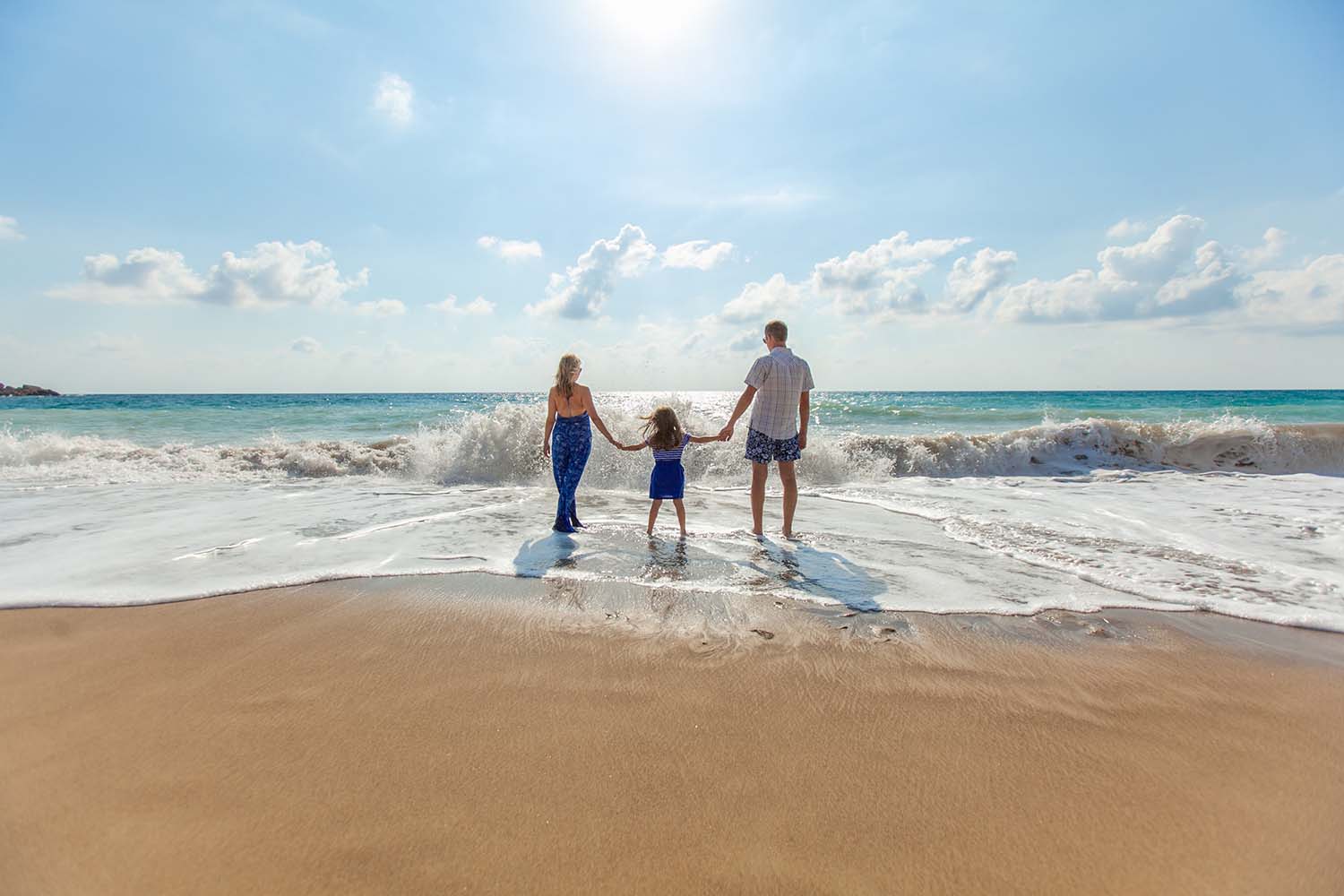 Since the pandemic hit in 2020, we've been eagerly awaiting a summer getaway abroad. The travel industry has had to reinvent itself, and what's certain is that we're going to be travelling more thoughtfully from now on. We'll appreciate every poolside cocktail and feel every grain of sand on our toes.

We asked members of Team Luella to tell us their top holiday destinations for 2021, and where they're looking forward to visiting again soon!

You'll find a geographically diverse range of trips, from the untamed wildness of New Zealand to some of the most beautiful places to visit in Europe. As last year was the year of the staycation, we've also included three top places to visit in the UK.

Whatever your tastes, we've plenty of holiday 2021 ideas. Of course, the choice is endless, and the world will always be there for exploring when we are able, but this is our pick of the most exciting spots to try and get to this year.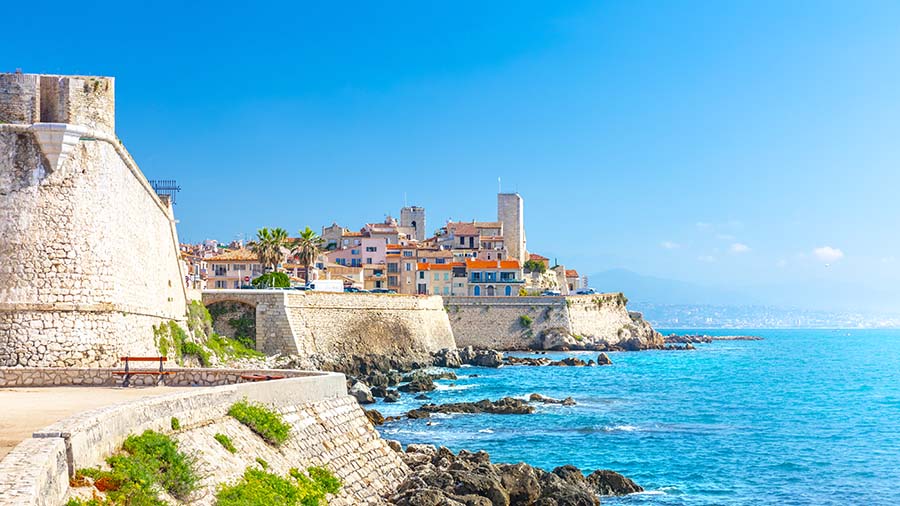 1. Antibes, France

Chosen by Operations Manager, Stephanie
A Mediterranean resort that also includes Juan-les-Pins, Antibes is a popular getaway for the rich, but also one of the Riviera's preferred destinations for French families. With 25 kilometres of gorgeous coastline, it's the perfect place for a mix of afternoons at the beach followed by day trips to Nice and Cannes, which are both minutes from the resort by train.

There's also plenty to occupy you closer by, including a coastline made for walking, almost 50 public and private beaches, the splendid artwork at Musée Picasso, a fortified waterfront lined with impressive superyachts, as well as the narrow streets and colourful shops and restaurants in Antibes' Old Town.

2. Southwold, Suffolk

Chosen by Marketing Manager, Becky
A quintessential British seaside town, Southwold is a wonderful destination at any time of the year. From colourful beach huts to a great choice of independent shops (including our stockist, Gunhill), the charming North Suffolk town offers much of interest.
Families will love the award-winning pier and busy harbour, while beer drinkers will enjoy a tour at the world famous Adnams Brewery, winner of The Good Pub Guide 2011's 'Brewery of the Year'. Food and drink are an integral part of the Southwold experience and there are plenty of places to frequent, including the quirky 1940s-style Southwold Boating Lake and Tearoom and the iconic Sole Bay Fish Company restaurant and takeaway.
"My first visit to the Suffolk coast and Southwold seems like a long time ago now. A holiday there is like pressing pause on our busy lives and as soon as you arrive you feel a sense of calm and joy." – Becky

3. Portugal

Chosen by Managing Director, Janine
Charming and colourful, Portugal is a beautiful European country with a strong wine tradition. It boasts a mild climate, superb cuisine and 850km of splendid beaches, most of which are white and fine sand.

Portugal has the oldest borders in Europe, with a fantastic range of different landscapes just a short distance away. Visitors can enjoy plenty of leisure activities as well as a unique cultural heritage, where old-world culture and modernity blend together in perfect harmony. Portugal's Mediterranean charm can be seen on the golden beaches of the Algarve, among the vineyards of Douro Valley, in the wilderness of the Azores islands, and on the cobbled streets of Lisbon and Porto.

4. New Zealand

Chosen by Sassy & Boo Store Manager, Arlene
If you've met our Malmesbury Sassy & Boo Store Manager, Arlene, you'll no doubt love her accent! Although New Zealand is her place of birth, she still loves to return for adventures.

From tourist hot spots to hidden gems, there are countless incredible experiences to be had at this 2021 top holiday location. Visitors can explore geothermal phenomena such as geysers, boiling mud pools and huge volcanic craters, or take a helicopter to the top of a glacier on the West Coast for a guided walk.

Ever since the first The Lord of the Rings film in 2001, New Zealand has been known as the home of 'Middle-Earth', making a guided tour of the Hobbiton Movie Set in Matamata and must for tourists.

You'll find everything from lush rolling hills to rich culture. The country offers wild rivers, national parks, rainforests, rugged and golden beaches, and plenty of wine tasting at its many vineyards.

5. Iceland

Chosen by Digital Marketing Executive, Alice
There's no doubt that a holiday to Iceland will reawaken your senses and offer something you've never experienced before. Known as the land of fire and ice, it's home to some of the largest glaciers in Europe, and some of the world's most active volcanoes.

Iceland boasts iconic scenery, including the magnificent cascades of Seljalandsfoss and Skógafoss waterfalls and the black volcanic sands of Vik along the south coast. The quirky capital city of Reykjavik blends traditional charm with cosmopolitan style and its people are some of the friendliest you'll ever meet!

"I'll never forget my holiday to Iceland. It really is a once-in-a-lifetime trip and being on the government's green list definitely makes the country a top holiday location for 2021! My highlights included a luxurious soak and silica face mask in the Blue Lagoon's famous geothermal pools, the Golden Circle tour, seeing the incredible Northern Lights over the roofs of Reykjavik and floating around in the less crowded Secret Lagoon." - Alice

6. Cornwall, England

Chosen by Sales Administrator, Natasha

The extreme southwestern peninsula of England, Cornwall has almost 300 miles of beautiful coastline – the longest stretch of continuous coastline in Britain. The county is the location of mainland Great Britain's most southerly promontory, The Lizard, and one of the UK's most westerly points, Land's End.

Laidback and with plenty to see and do, Cornwall has something for everyone. Surfers, swimmers and walkers flock to its sunny, spotlessly clean beaches and wild coastline, while others are drawn to its picturesque villages, light blue waters, and Celtic ruins. The ever-popular UK holiday destination is certainly among the most scenic areas of England.

From the charming resort town of Bude to the wonderful former fishing port of lively Padstow, Cornwall is one of the best places to visit in 2021!

7. Barbados

Chosen by founder and Creative Director, Alison
With fine white sand and blue-green sea, Barbados is a tropical paradise with golden beaches, wonderful restaurants, and luxurious hotels.

Joyful activities include relaxing on a catamaran cruise, exploring the spectacular east coast and shopping and brunching at Limegrove. Surrounded by the crystal-clear waters of the Caribbean Sea, Barbados has something for every kind of holiday maker: the adventurer, the foodie, the historian and the explorer! A sun-soaked escape to Barbados is a once-in-a-lifetime experience, but with so much to do, it is easy to see why travellers keep returning!

8. Galway, Ireland

Chosen by Sales Agent, Patrick

2020 European Capital of Culture, Galway is one of the brightest and most intriguing jewels of the West of Ireland. The bohemian city is full of culture, artistry, delicious food and music. As well as being a popular seaside destination with long sandy beaches, Galway is also wonderful to explore, with its cobbled streets, colourful shop facades, and quirky café and bar culture.

Galway is also well known for its abundance of festivals and civic events, with many visitors coming together for the much-celebrated Galway International Arts Festival, the craic of the Galway Races, the spectacular Macnas Halloween Parade, and several other exciting events throughout the year.

9. Greece

Chosen by Sassy & Boo Store Manager, Vanessa

Whether you're travelling solo or with children, holidays to Greece offer guaranteed good times. The European country offers sunny climates, idyllic islands and culture aplenty.

Picturesque destinations include the seafront resorts of Crete, the secluded beaches of Lefkas and the romantic, peaceful island of Santorini. Visitors are drawn to the country's ancient history, as well as its beauty and charm.

Enjoy endless cultural pursuits and a year-round calendar of unique festivals and exhibits. From deep blue waters to stunning scenery, Greece is a popular holiday destination that won't disappoint.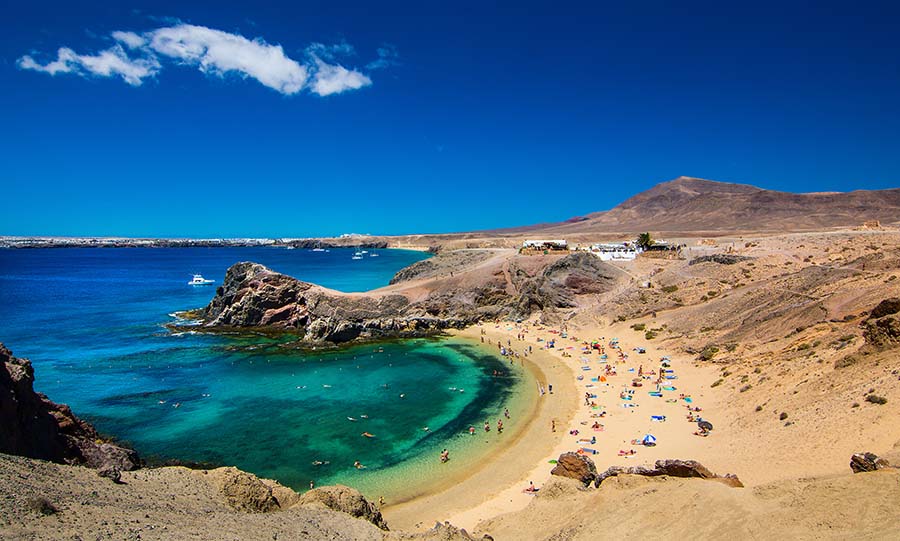 10. Canary Islands, Spain

Chosen by Visual Merchandiser, Jane
The Canaries are made up of eight beautiful Spanish islands in the Atlantic Ocean, just off the Moroccan coast. An easy holiday hit, they boast permanent year-round sunshine and jaw-dropping volcanic beauty. Holiday makers can enjoy a host of direct flights to the larger islands from many UK airports and accommodation is just as varied as the characterful islands themselves.

Almost every conceivable outdoor activity welcomes you, whether you travel for Fuerteventura's surf breaks, Lanzarote's unique architecture, Tenerife's family-friendly hotels, Gran Canaria's hiking trails or La Gomera's whale watching.
With something to offer everyone, the islands are the perfect holiday destination for relaxing on heavenly beaches, exploring awe-inspiring volcanic landscapes, and immersing yourself in crystal-clear waters.
Do you have a favourite holiday destination that you'd like to get to this year? If you do, we'd love to know which items from our High Summer edit you'll be packing on your much-anticipated getaway. Tag us on Instagram @luella_fashion or Facebook @luellafashion using #luellasummerstories.
Please check the latest FCO advice and travel quarantine rules before travelling.