&nbspDesigned in Great Britain | Made in Italy
[email protected]
+ 44 (0) 1454 238940
Eight reasons why we love wearing linen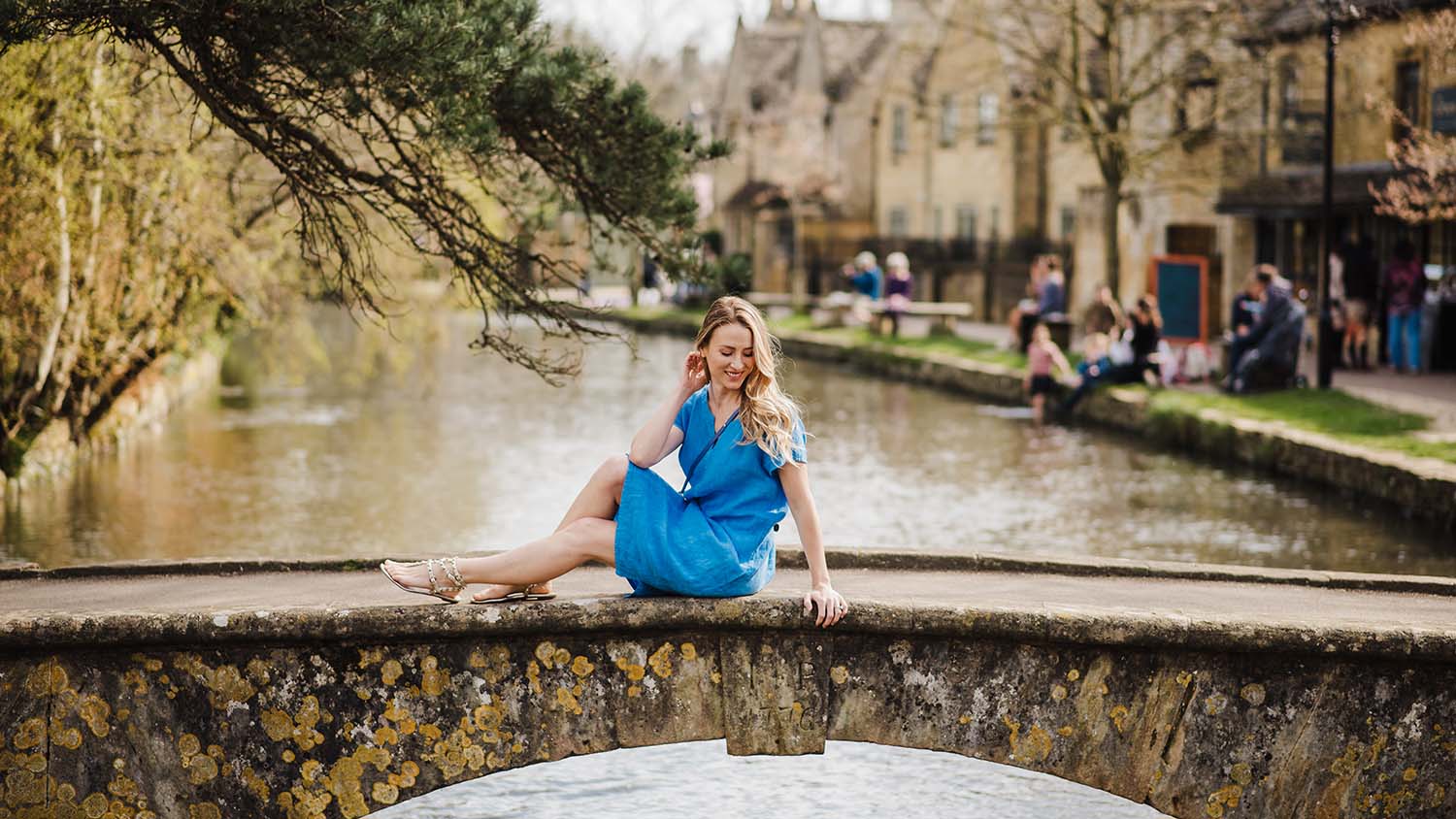 With a natural, soft and breathable feel, linen is perfect for keeping cool on warm days. It is used to make clothing, curtains, tablecloths, rugs and more and is the ultimate natural fibre with both functional and ethical appeal.
Derived from the beautiful blue-flowered flax plant, linen is one of the oldest textiles in the world, dating back as far as 8000BC. It was once only accessible to the highest of society such as priests, knights, and monarchs, but is now highly popular and available for us all to enjoy.
Linen is an ideal fabric for many of Luella's timeless designs. Read on to discover its wonderful characteristics and why it's an obvious choice for our summer collection.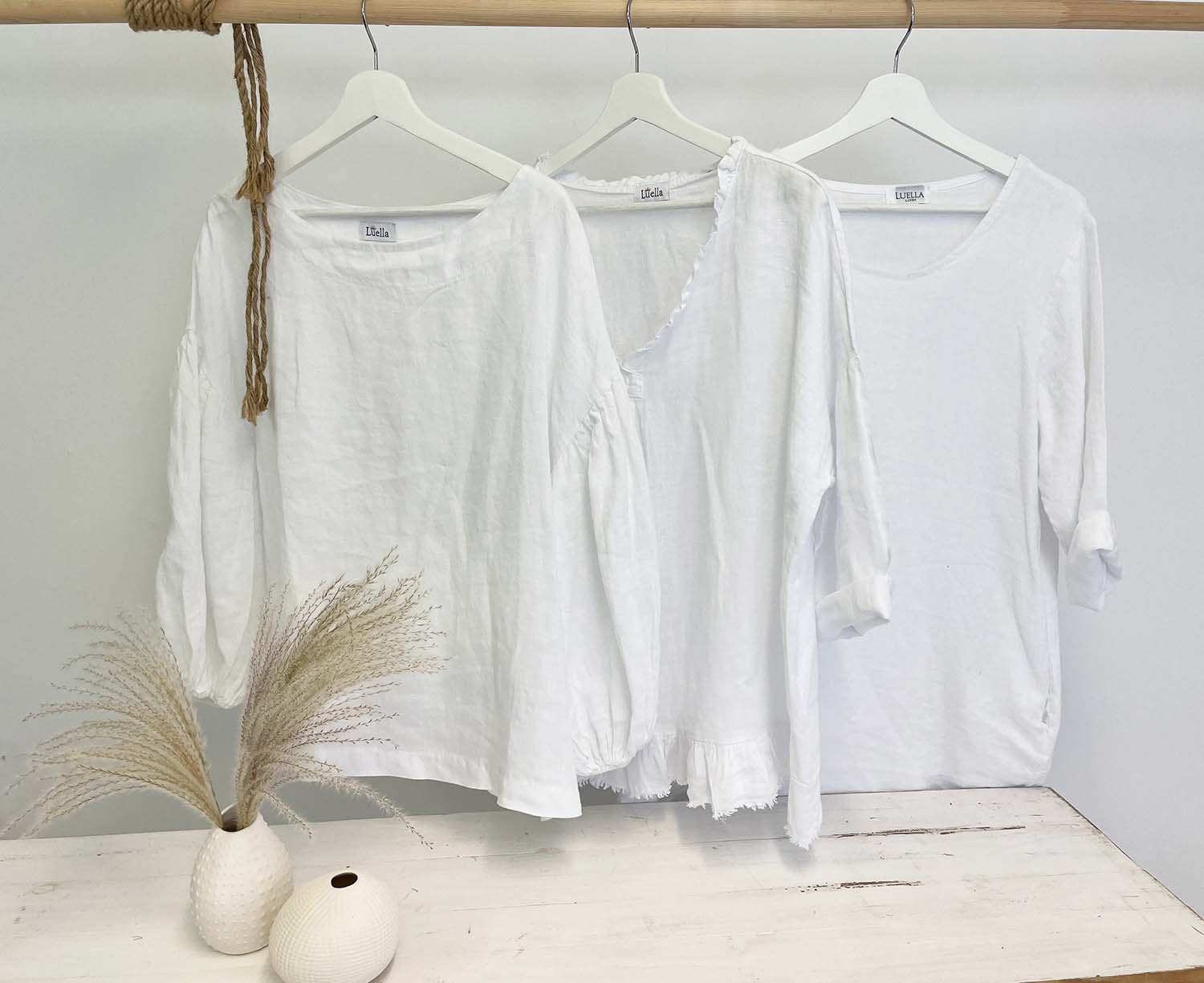 A more sustainable choice
Not only does linen help to keep you cool on the hottest of summer days, but it's kinder to the planet, too.
The flax plant is very resilient, can grow in poor soil, and uses considerably less water in its consumption compared to its thirsty fibre competitors. It can be grown with limited use of herbicides, pesticides, or other chemicals. What's more, every single part of the plant is then used in making all types of products, meaning nothing is wasted.

Linen fabric is recyclable, and when untreated is 100% biodegradable. Its natural colours include ivory, ecru, tan, and grey.
Wearing linen clothes is comfortable
Being lightweight, breathable, moisture-wicking and thermoregulating, linen is undoubtedly one of the most comfortable fabrics to wear. Linen clothes lend an air of casual elegance and breezy simplicity. Linen pieces are usually designed to have a loose fit and are perfect for people of all ages, sizes and shapes.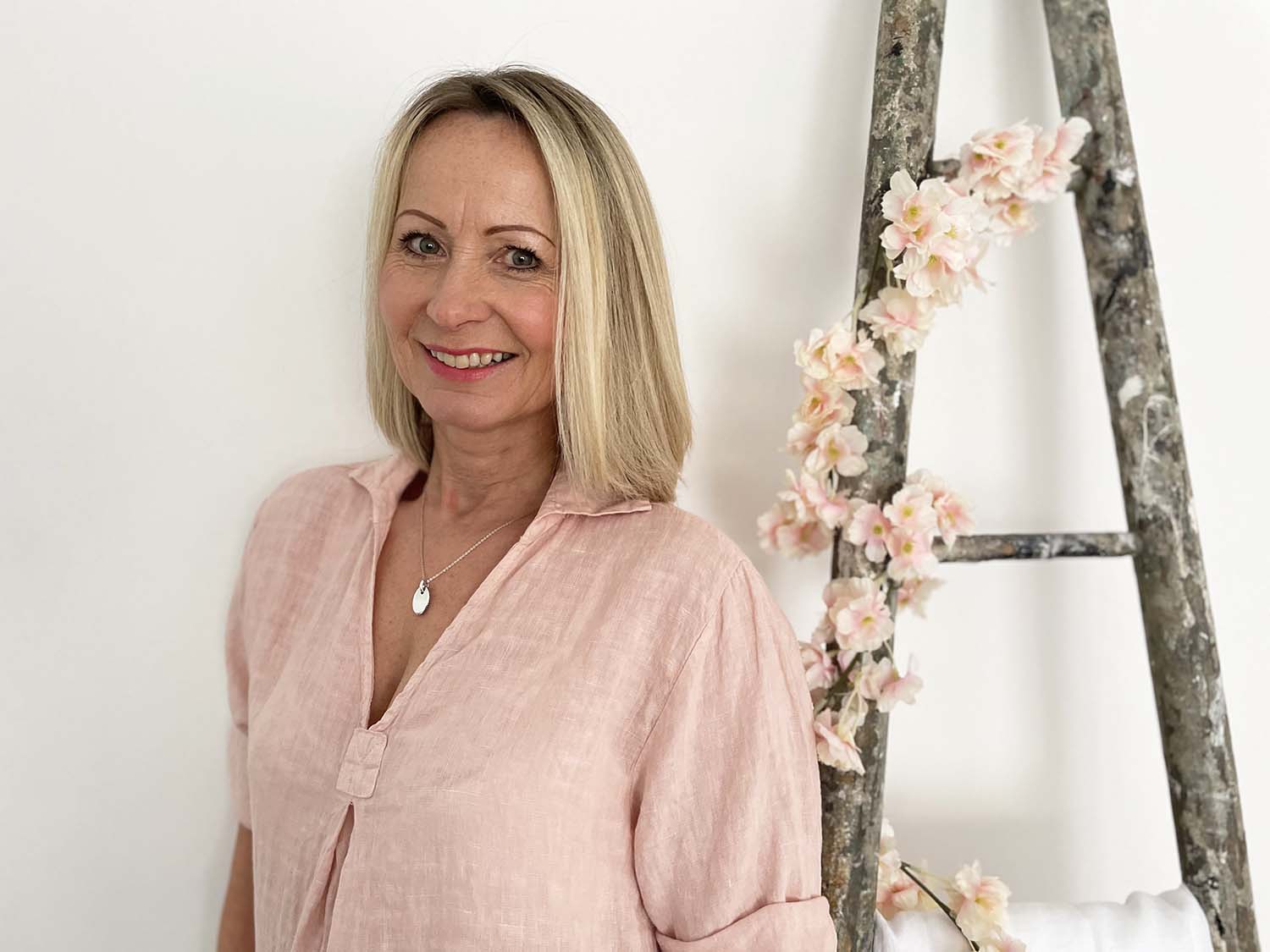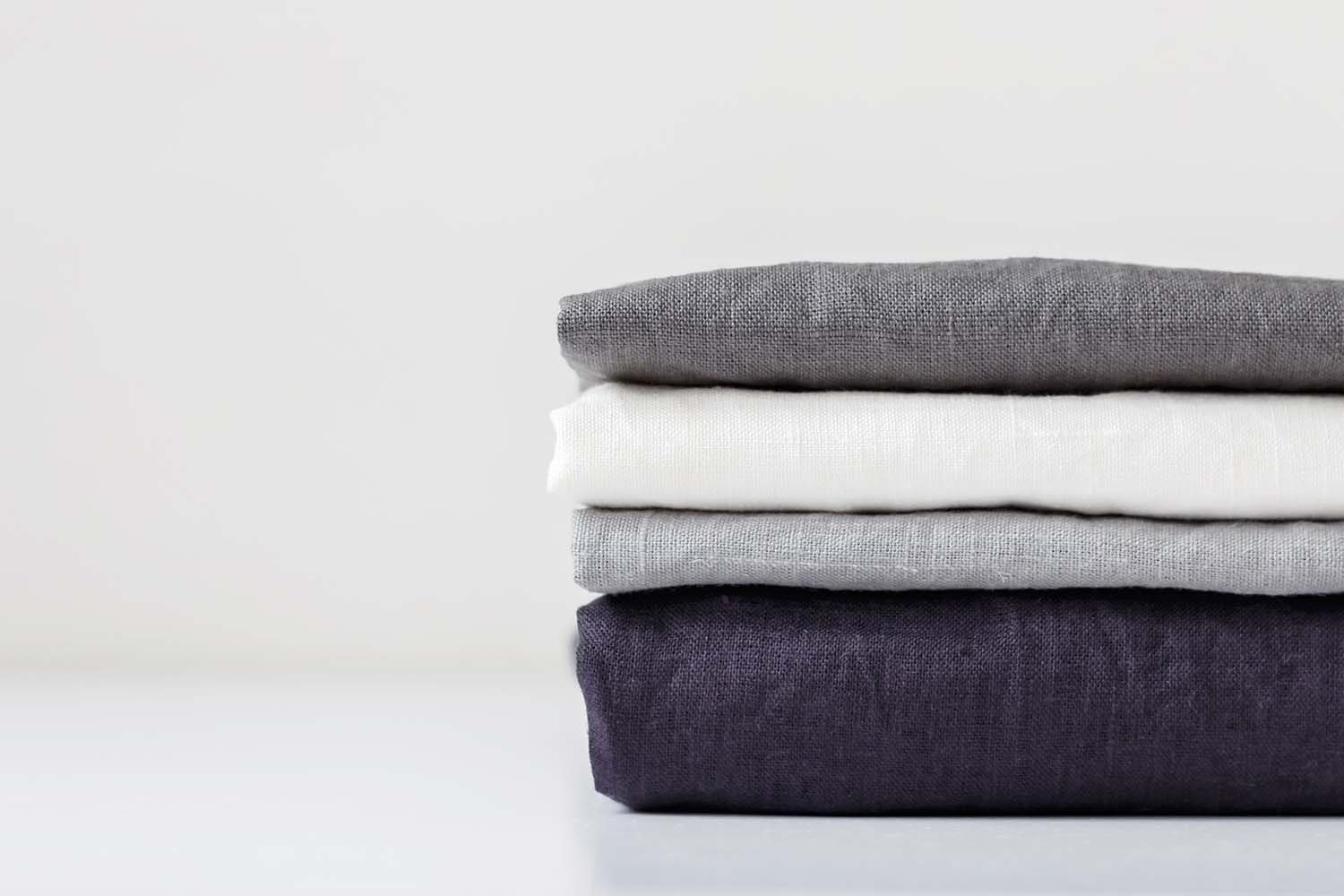 Easy to care for
As linen is a natural fibre, it can have a tendency to shrink if washed in water that is too hot. We recommend machine washing at no more than 30 degrees with a gentle detergent. If your linen is either dark in colour, or bright and vibrant, a cold wash will ensure the colours don't fade. Avoid bleach or detergents with optical whiteners, as those tend to weaken the fibre.

You can tumble dry your linen garments or hang them to dry naturally. Linen clothes don't need to be ironed to look good. High-quality linen is wrinkly and those wrinkles are part of its beauty.
Great for travel
Cool and lightweight, linen clothing is ideal for packing in your holiday suitcase. It will keep you comfortable in the heat and provide an extra layer when the sun goes down. As linen folds down small, is quick to dry and doesn't need ironing, it's easy, too. Simply throw on and go for effortless holiday style.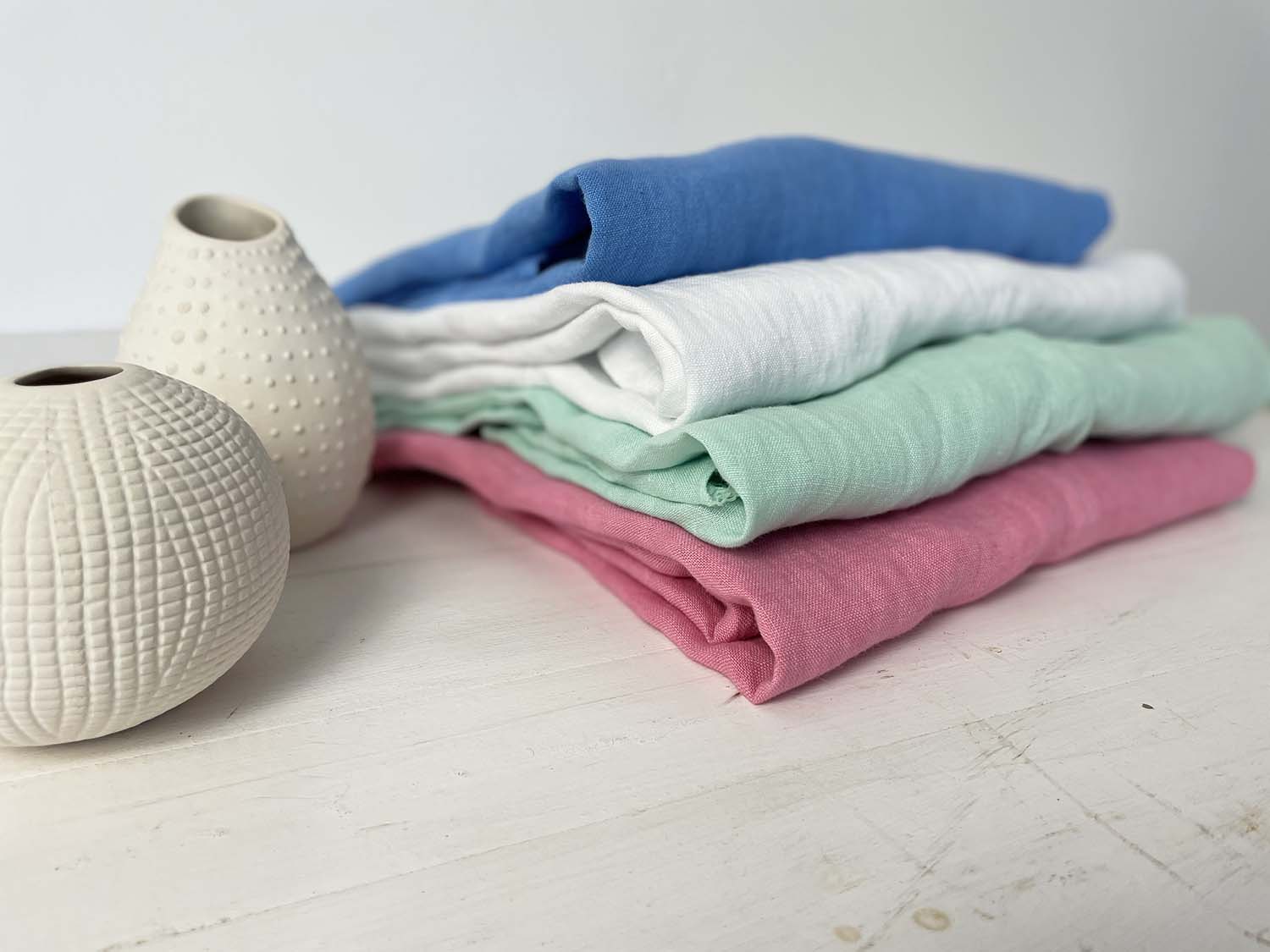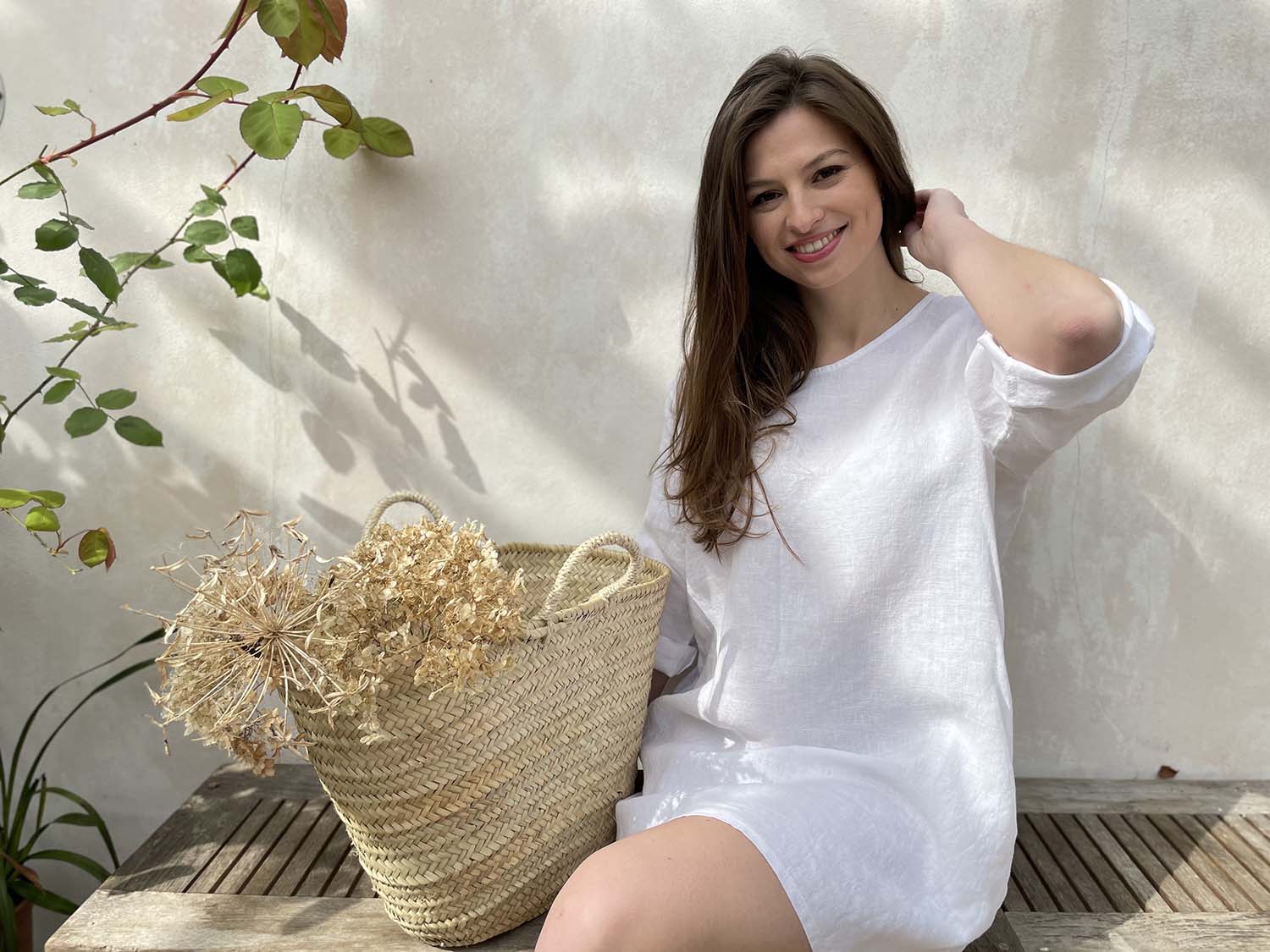 Hypoallergenic
Some fabrics can agitate allergies and skin conditions due to moisture build up. This creates an ecosystem for bacteria and microbes to breed. However, linen is naturally breathable and absorbs moisture without holding bacteria.
The fabric's natural anti-bacterial properties, along with its ability to absorb water and conduct heat, makes it ideal for hot climates. Linen clothes and sheets are definitely a safe choice for anyone experiencing some type of discomfort.
Versatile
Whether you're dressing up for a formal event or aiming for a more casual, laidback look, linen clothes are easy to wear and have an innate ability to compliment every occasion. Plus, they make you feel like you're on a yacht in the Mediterranean when you're wearing them!

Our summer linen garments come in a variety of interesting cuts and can be styled with many other items and accessories — think espadrilles, bright canvas bags, our summer cotton knits, a denim jacket when the temperature drops in the evening, you name it!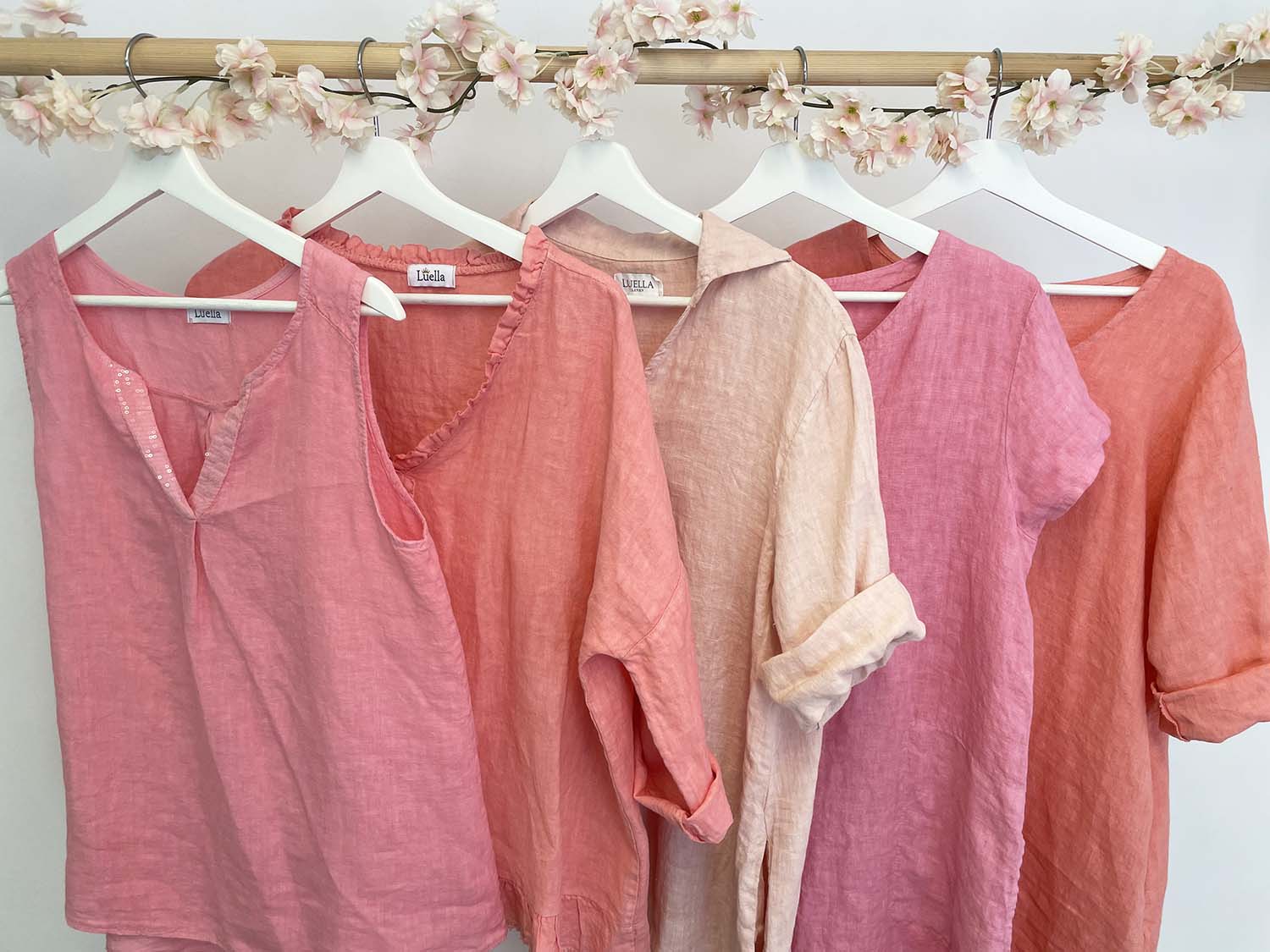 Linen has texture and a depth to its fibres that is very popular right now. It gets better with use — becoming softer and silkier over time. Overall, we think linen has effortless elegance, beautiful crispness and drape and shines in all its glory.

What do you love about linen? Tell us why you enjoy wearing the fabric or show us how you style your favourite Luella linen pieces. Tag us on Instagram @luella_fashion or Facebook @luellafashion.