Six ways to wear green

In general, green is associated with nature, and thus it evokes a sense of vitality and well-being. Green conjures up ideas of health and wellness. It's restful, soothing, and cheerful. Green symbolises growth and optimism.

People often find green harder to wear than other colours, so we've six different ideas for how to style it.
1. Freshen it up with fun florals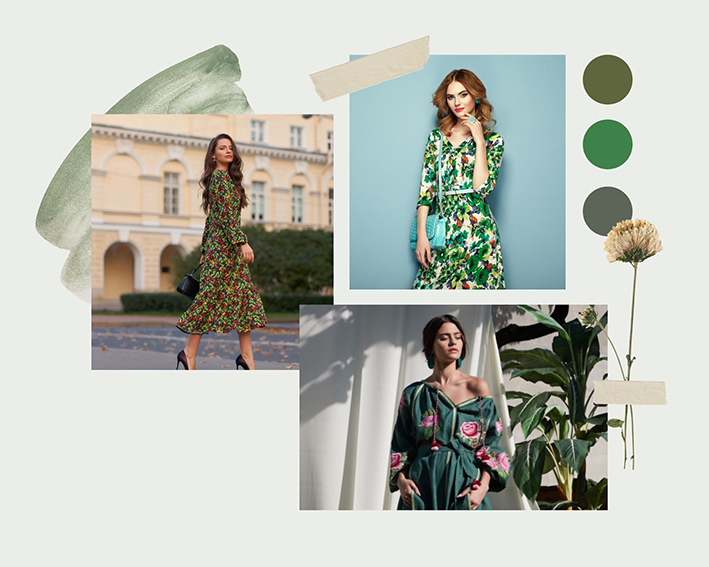 What goes together better than florals and greenery? They are a natural fit and create a spring-ready look. Green is also a colour that you'll find in hundreds of floral prints. So why not add some blooms to your outfit? This can be accomplished with a floral shirt, for example, or accessories such as a scarf. If you aren't ready to wear green on its own, then a floral print is perfect.
2. Back to nature

Green always looks fabulous combined with neutrals. A fresh and zesty green can be described as nature's neutral as it evokes the joys of spring. Take notes from nature and pair with other neutral colours such as beige or browns.

You'll find an ideal green shade for every season and occasion. Bright greens are best for spring/summer days at the races and weddings. Darker hues like Olive Green, Pine Green, Forest Green and Emerald Green work perfectly for winter weddings and events. Choose a green dress and pair with any of the nude/brown/gold shoes, handbags, and headpieces widely available from high street shops, or from your existing wardrobe.
3. Fun and optimistic with pinks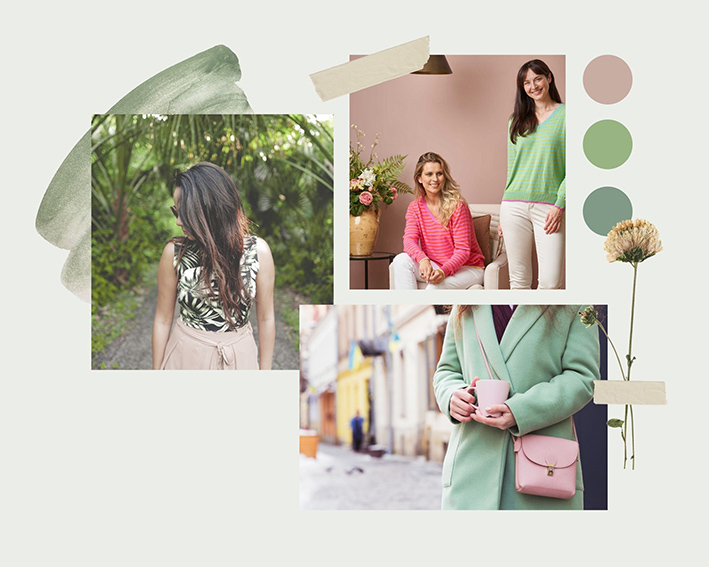 Green and pink are not an obvious pairing. But this combination happens all the time in nature and is fresh and joyous. Colours are often responsible for the way we feel. Choose this combination for a wedding guest outfit or a day at the races and you're guaranteed a playful day.
4. Blue and green should be seen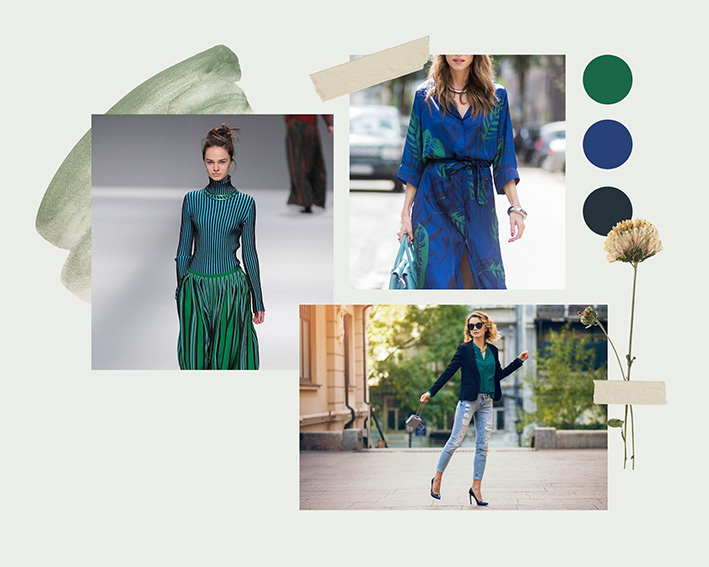 Many believe blue and green should never be seen, but this rule only applies when the tone and hue are similar. Try green with deep Navy Blue, Lapis Blue, Sapphire, French Navy, or Royal Blue and the combination is definitely one to be seen.
5. Pair with black and/or white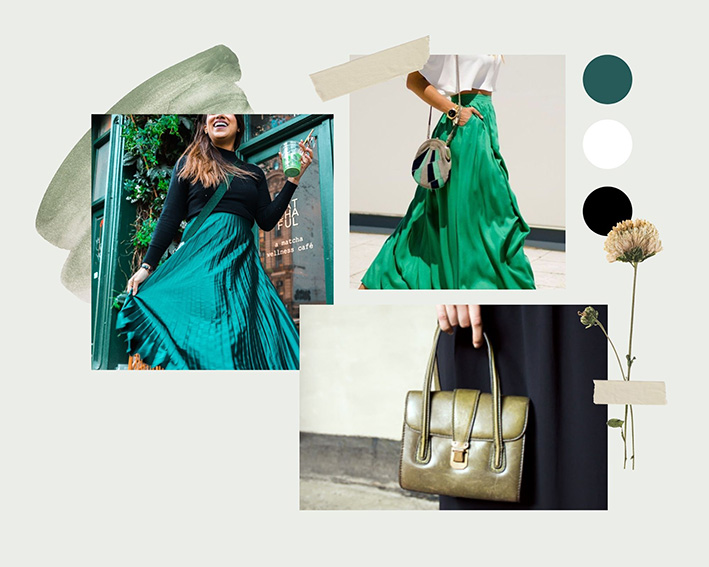 Don't feel brave enough to wear green as your main colour or on its own? Green is a striking and refreshing colour that works well as an accent to a black and /or white outfit.

Layer elements into your monochrome outfit, in the form of simple, minimalist pieces like shoes or bags, or a combination. Everyone needs statement pieces to elevate black outfits for occasion dressing and pairing with green always looks elegant.
6. Go for gold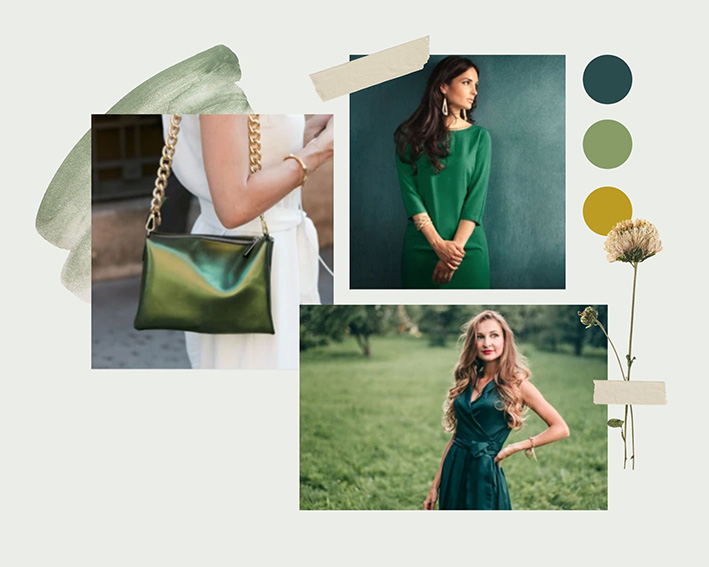 Emerald and Deep Greens combined with gold always look stylish and sophisticated. This colour pattern is perfect for autumn, winter, occasion dressing, and lends itself well to business meetings and other professional settings.
You only have to look at the catwalks for the upcoming autumn season to see that every hue of green you can think of is on-trend. How do you add a touch of green to your own wardrobe? We'd love to see your beautiful green outfits. Tag us on Instagram @luella_fashion or Facebook @luellafashion