WOMEN'S SUMMER FASHION TRENDS TO WATCH IN 2022
Fashion has been in a strange limbo since 2020, and it's like nothing we've ever experienced before. Since time immemorial, fashion has followed a cycle as regular as the earth's orbit, with spring and summer collections being shown off the preceding autumn, and autumn and winter shows coming in the spring.
Trend watchers do their thing, the magazines cover it, and manufacturers and retailers have just enough time to feverishly ensure they have the right blend of trend and individuality.
That all changed in the spring of 2020, as the realisation dawned on the industry that summer 2020 was going to be a bit different. The fact that Wuhan and Milan were the epicenters of what would become the pandemic was not lost on the fashion press, of course – they are key to much of the modern globalised industry. But at least it would all be over by the time the autumn and winter collections hit the high street, we thought …
In short, the pandemic has hit fashion hard, and not just because retail spaces and factories were being put on ice. This six-month advance planning (which is of course much longer as the design process comes before the shows) was thrown into disarray. How can you design a summer collection when nobody is holidaying? Is it worth designing this year's must-have party frock if there are not going to be any Christmas gatherings?
Even now, a good 18 to 24 months in, there are signs that we are getting back to some sort of normality, but nature is still throwing curve balls at us – as we're writing this, some cities in China are back in lockdown, and even in New Zealand, which weathered the covid storm admirably, the dam appears to have burst, and there's a spike. In short, it could happen anywhere.
So how does this ongoing scene affect the clothes we will all be wearing? There are two schools of thought that are being guided by events. First, after the restrictions of the past two years, people will be going all-out to put on a great display as the summer months heat up. We are looking at plenty of colour and a little skin on display – all because of doctor's orders, of course, thanks to vitamin D requirements.
The second point of view is that we're not there yet and that the top designers are sitting on their portfolios for another year, making minor adjustments to the current crop and sticking with more conservative collections. After all, why get your best workout when it's still not clear that people are going to be wearing it?
Both schools of thought have merit, and judging by the signals from the fashion press and the red carpet season, both are happening. There's certainly room for extravagant displays, plunging necklines and bare legs this summer, but we're also on standby for more Zoom conference calls, holiday destinations being closed off at short notice, and just feeling comfy surrounded by close friends and family, with maybe the odd restaurant or coffee shop visit. Plenty of us have become accustomed to that lifestyle far more easily than we would have imagined anyway!
So if you're looking for some fashion direction in the summer of 2022, here's our take. There really is something for every taste, so you're guaranteed to find the style that suits the way you live.
STRIPES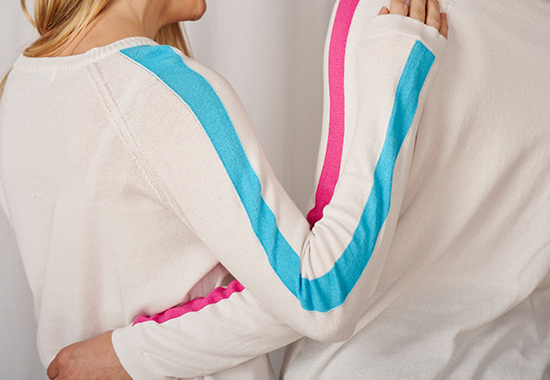 Whether it's horizontal, vertical or diagonal, designers have been learning their lines and coming up with a host of ways to get us all stripey.
And if you're thinking zebra crossing stripes here, the realisation couldn't be further from the truth. Stripes are coming in a complete range of colour pairs, and notably in multiple colours, too. A particular theme has been a black and white main pairing with a single stripe in red or cyan, usually at waist or chest height. It's popping up in quite a few collections and looks spectacular in its simplicity.
The dazzle ship look is also impressing the buyers. Named after a type of naval camouflage, it's all about intersecting striped patterns coming from all directions. On civvy street, it's equally as striking and works just as well in two-tone as with all the colours of the rainbow. It might take a little more prudent tailoring than a straightforward stripe pattern, however, so it might be more prominent at the premium end of the market.
Stripes are finding a home in dresses, too, which is a look that could well spill over from the garden party season into the festive season. These beautiful lines are in stark contrast to the curvaceous silhouette of a well-fitting frock, but that's really the whole point. In some subtle, earthy colours, you'll look grounded and in control, but in stark black and white you'll have to get used to stares as you will stand out anywhere you venture.
Carolina Herrera has perfected the look, with a range of vertical striped flared dresses where the stripes themselves get wider as they go down, a fascinating interpretation that just works perfectly. Simplicity rarely looks this accomplished.
When you're going casual, stripes can of course play a part too, and there's nothing comfier than a cashmere and merino blend jumper featuring a striped motif across the chest. You'll be wearing it when the day turns to dusk or when you're touring the shaded summer streets by the sea, where the breezes become more apparent even when the sun's pouring onto the roofing tiles.
HIGH CONTRAST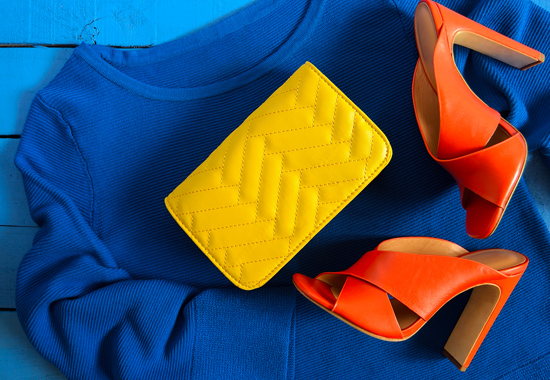 We mentioned above that stripes are coming in all forms, from the stark to the subtle, but the trend will coincide with another one that's still around after several seasons – high contrast designs. That could mean a maximum brightness contrast (i.e. jet black and brilliant white), but it can also represent colours that shouldn't quite go together.
Red and green should, famously, never be seen together, but 2022 has asked for an exemption and has had its request rubber-stamped. The same applies to blue and orange and purple and yellow – they might oppose each other on the colour wheel, but they do actually seem to be working together in the world of fashion.
There's usually some heavy black detail going on, whether it's trousers or a jacket, and it's required to anchor the contrasting colours around a baseline. But it's surprising how well they are working in the shows, although that might be down to the fact that clothing is, on average, a little smaller at the moment vest tops, tank tops, shorts and shorter skirts will definitely be in the summer 2022 wardrobe, as we'll be covering a little later.
METALLICS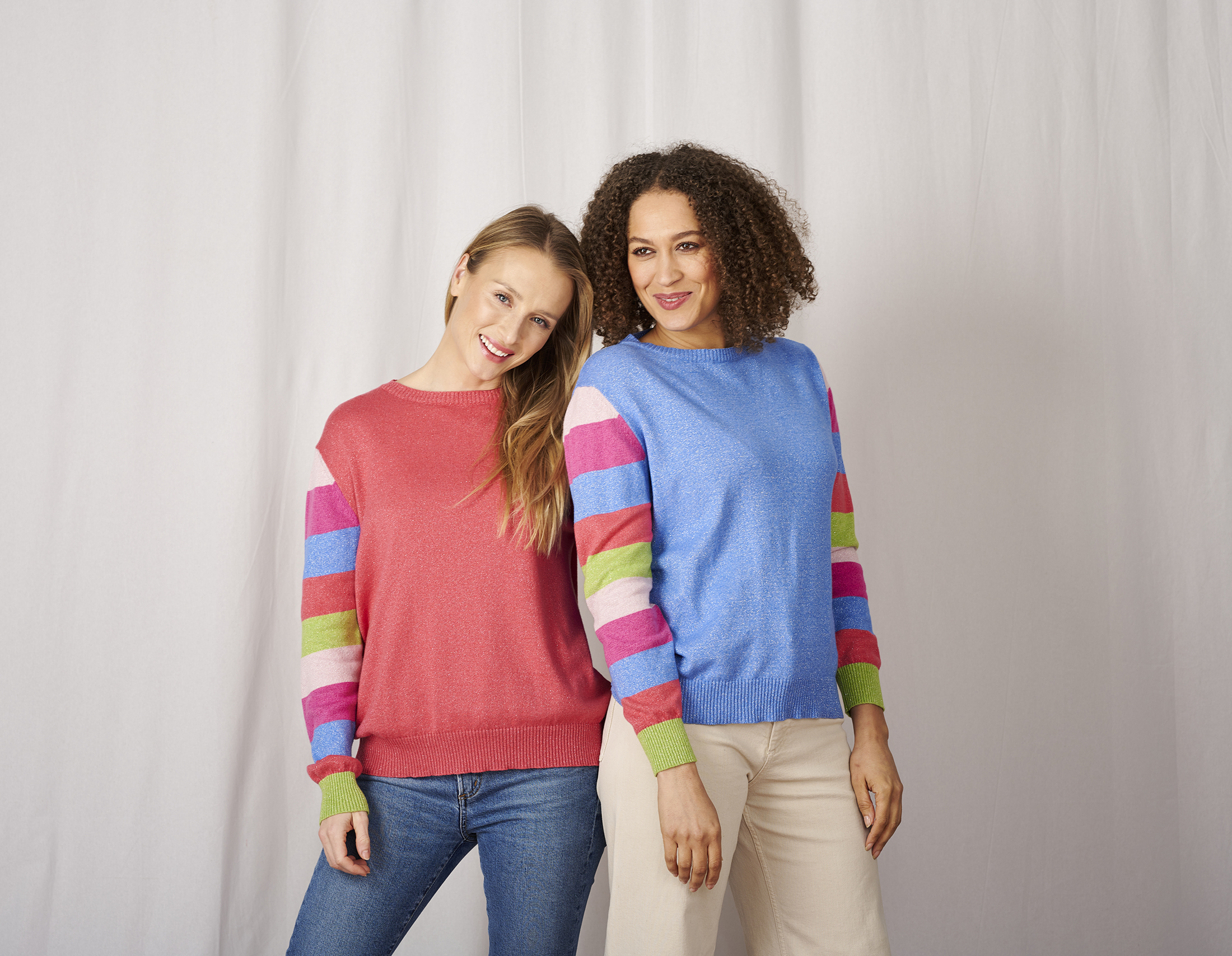 Metallic details, whether it's individual threads or entire areas of knit, haven't been as strong as they are now since the 1990s and early noughties. They have been showing up in several of the top collections, most notably Paul & Joe and Fendi, who both leaned heavily on a kind of metallic sheen this year. It's quite a stunning look, and when done with subtlety, it really makes for a bright, summery look in loose-fitting shirts, suits, skirts and trousers.
It's easy to overdo metallic and end up with a dictator's golden palace vibe, but when it's the merest of sheens or the glisten that catches certain lights, it's a beautiful and flattering thing, like having delicate jewellery.
TEXTURE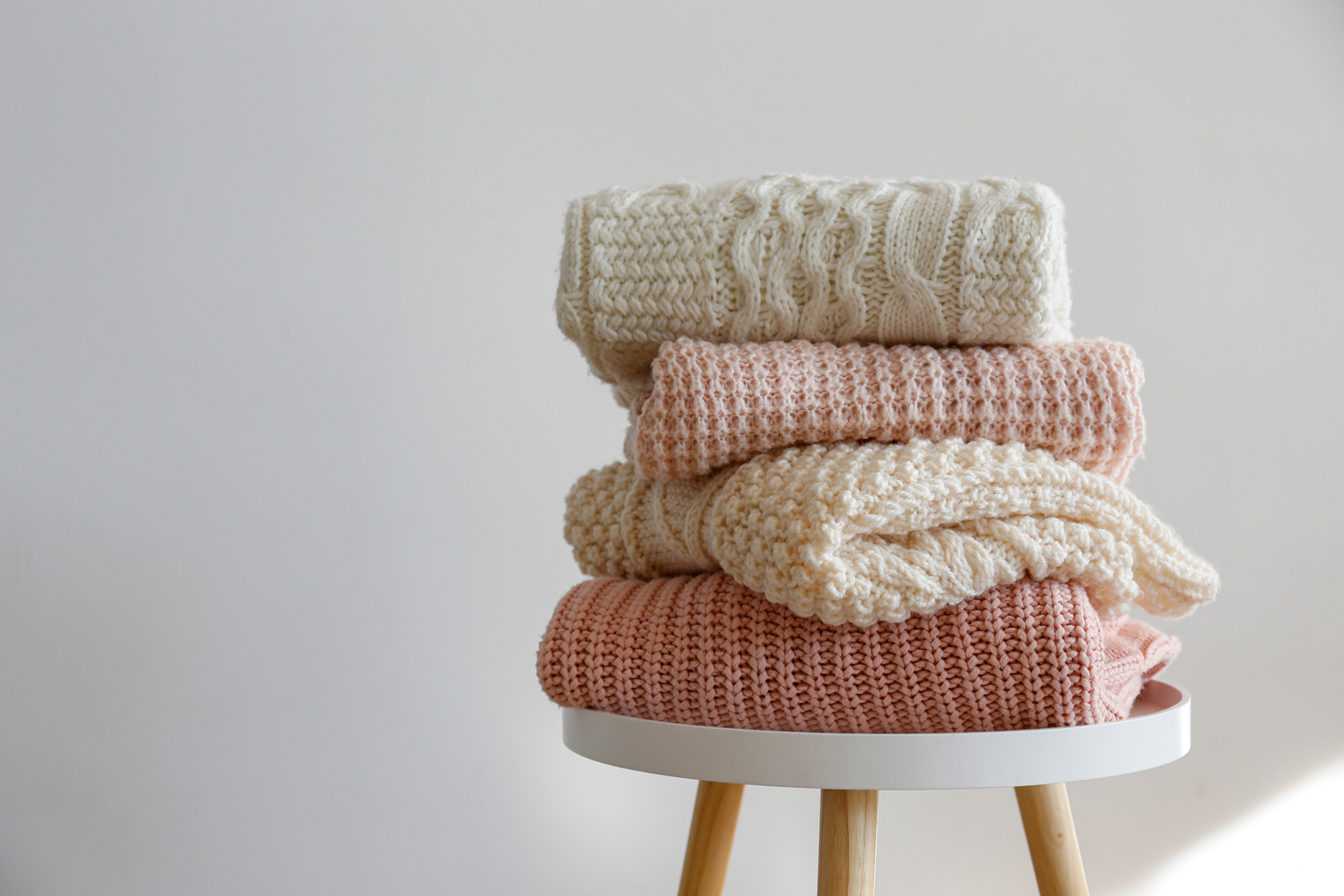 The whole range of textured knits is looking like being a feature of the summer 2022 wardrobe. That of course includes your old faithful chunky knit sweater that is no longer just your go-to pullover when you need an extra layer – it's actually the height of fashion. Again, you are free to combine this three-dimensional style with the colours mentioned above to create your ideal contrasting palette.
Let's start with a cardigan, for example. A beautiful cable knit cardigan in pink can be worn over a simple white T-shirt or long-sleeve top, or you can choose one in a dark bottle green for that contrast. Alternatively, choose a blue cardigan and the underlayer could be in a subdued yellow or cinnamon orange. With this style, it's the textured knit that we're looking at, so it will of course hold its own with more traditional underlayers, but this summer you've just got a few more options.
Texture can also come from an oversized tank top with a cable knit. Again, you're free to wear it as you will, but with some sleek jeans or loose-fitting black trousers, you're on your way to getting the look. Throw it over a long-sleeve top, a T-shirt, or a simple understated shirt and you're good to go.
GREEN IS THE COLOUR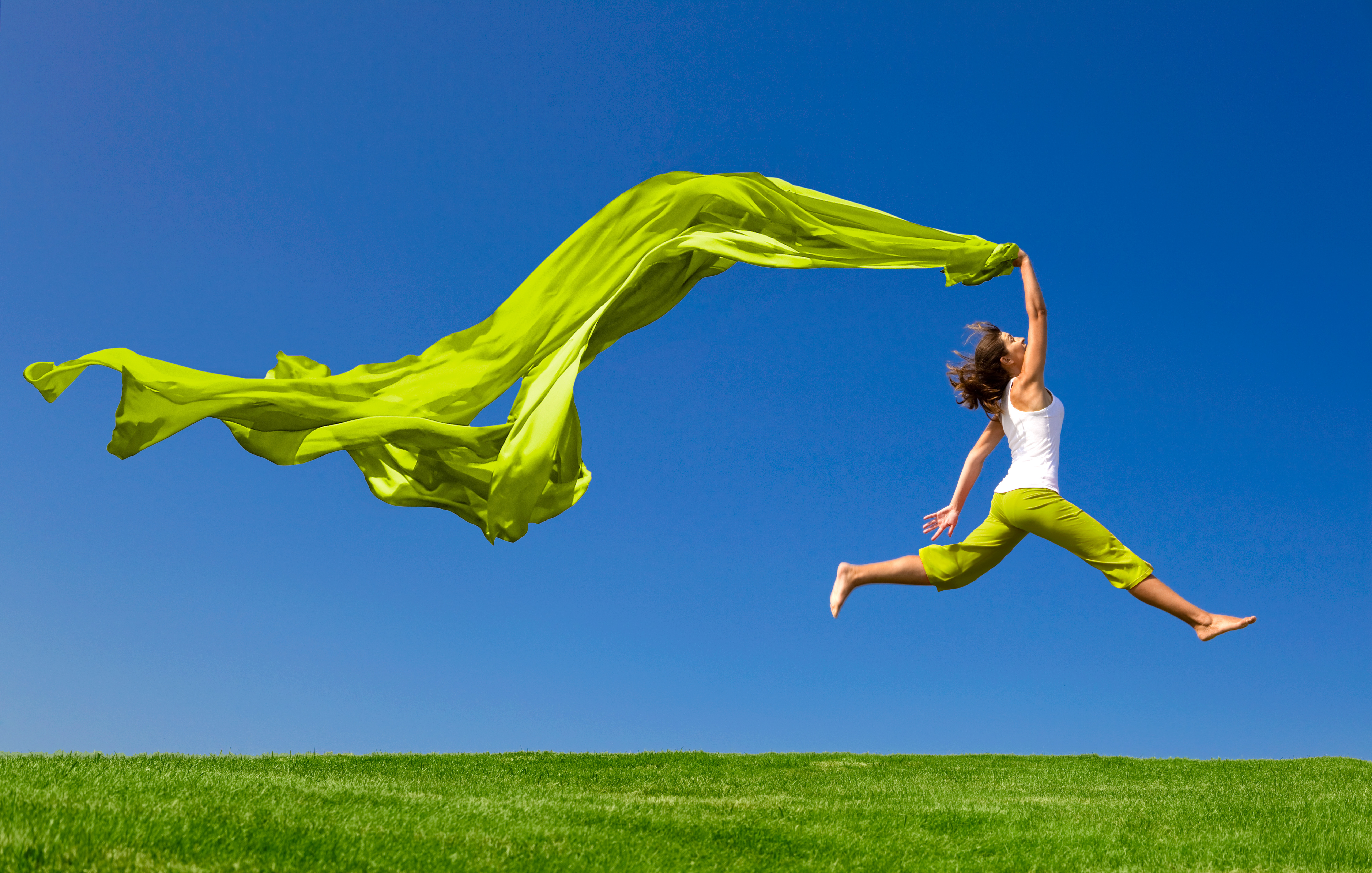 Green was conspicuous in the 2022 summer collections, too. It looks like being a strong choice that will eat into some of the space dominated by blues and blacks since, well, forever. The whole mix of greens is in vogue too. From olive jeans in the casual collections to the finest bottle green evening gowns, it's a colour that just seems to be having its moment in the spotlight.
It is likely that green could fade away a little as the nights grow longer, though. It's an expression of rebirth and growth that perfectly suits the summer and spring, so now's the time to air your green jumper and throw it on whenever you're heading out. Evening wear aside, it's quite a casual, countryside colour that's difficult to make too formal, so just enjoy bathing in its glow while the sun is shining.
SUMMER KNITWEAR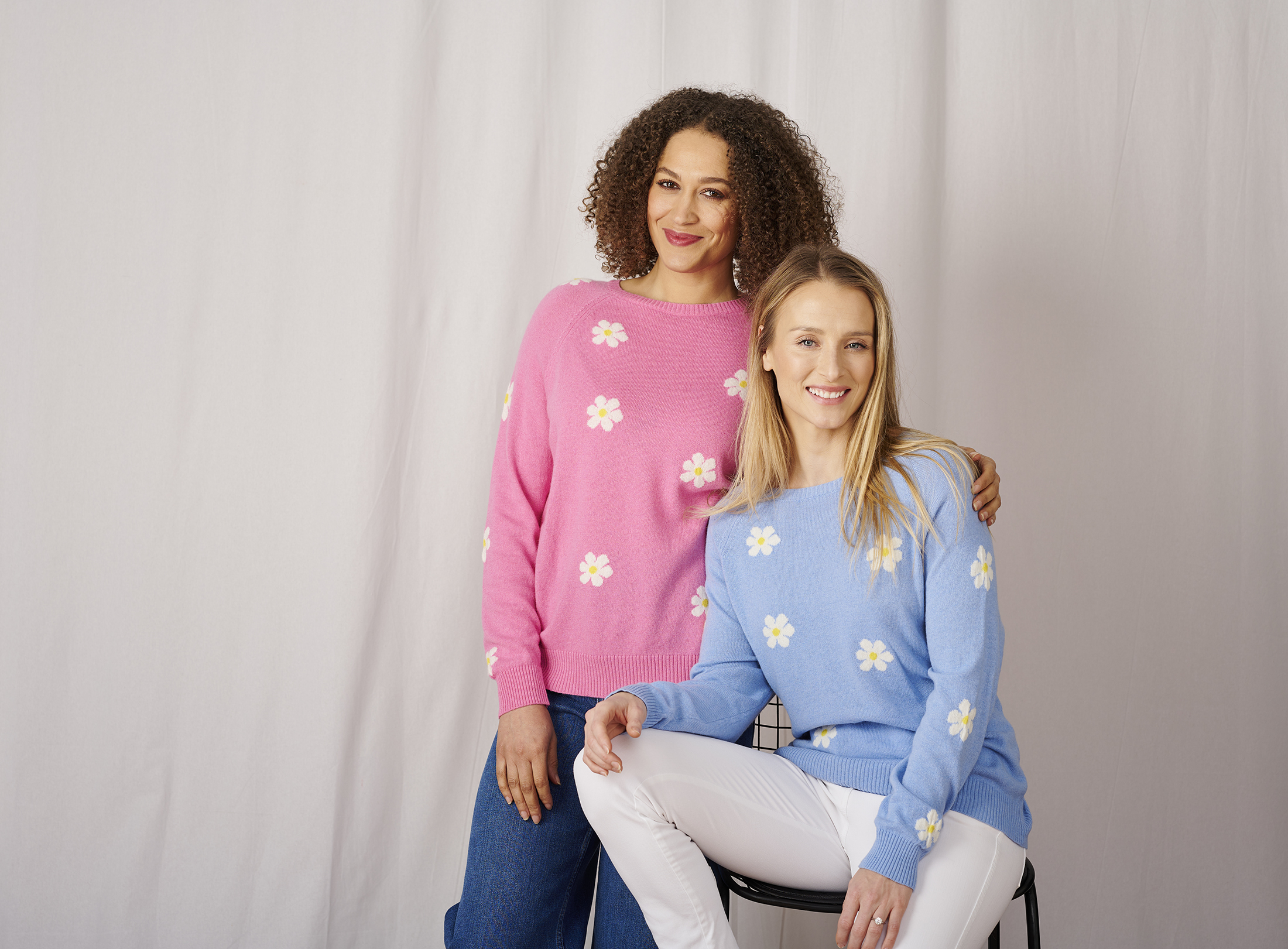 It's a shame that so many people pack away their knitwear as soon as the clocks go forward, as it's a perfectly apt fabric to wear throughout the year. It is especially true for high-quality wools like cashmere, which are soft, light, and breathable, meaning a sweater can be perfect for carrying around and wearing to order as the temperature fluctuates. It has been our call for years, of course, but now it seems that fashion has caught up with us!
The cosy comfort of knitwear has been a theme in this year's style predictions as the northern hemisphere moves into spring and summer. It's a versatile and elegant style, easy to throw on over a T-shirt or vest, but when it's a piece of quality cashmere, you're probably going to wear it all day long anyway.
Summer is all about brightness, so this year's knitwear collections are resplendent in their use of bold knitted-in patterns and vivacious colours. Take the classic star jumper – it is equally at home at the barbecue, touring the farmer's market or chilling out with friends at a city centre patio bar. It is not a big chunky winter knit, but a stylish, elegant layer that packs a real visual punch. And when you wear yours, it's guaranteed that you will be the last one without a jacket on when the dusk bites.
Another look for the summer is the Tess jumper, which is styled to end at the waist, making it a beautiful option to wear with jeans, leggings, culottes or a long denim skirt. It is a flattering look to start with, but the matching cuffs, hem and collar in a second colour just about round it off perfectly. It also comes in green with black and white details, or blue with white hems – they're all perfectly versatile and stylish ways to dress in the summer and winter without the need for a coat, and without overheating.
THE MINI SKIRT IS BACK (REALLY, THIS TIME)
A stopped clock is right every 12 hours, and fashion watchers who predict the return of the mini skirt have been right roughly every 12 years since 1972. Skirt length is always an indicator of a year to the expert eye, and we're confident that this particular crop will be indicative of the great summer of 2022 for years to come.
We have to say, the lengths on the catwalk will always be at the extreme end, but most experts agree that they're going to be pretty short (Glamour Magazine is insisting that this is the year of the ultra mini mini, and uses Prada, Dior & Versace and Moschino & Max Mara as evidence).
As we say, if past mini skirt phases are anything to go by, the length on the street will be more conservative than that displayed on the runway – designers who want headlines in the tabloids are often more generous with the scissor work, after all – but if you're not the mini type, it's probably best to look on the next section if you love skirts, as there's some very welcome news.
Style-wise, it's all about jollity and colour. There's no better expression of freedom and joie de vivre than floral prints, bright colours and minimal fuss – not that there's much space to get fussy. And with the mini skirt, you can wear it exactly how you want, too, so it's going to be a hit in 2022. Or maybe 23. Just you wait.
...BUT SO IS THE LONGER SKIRT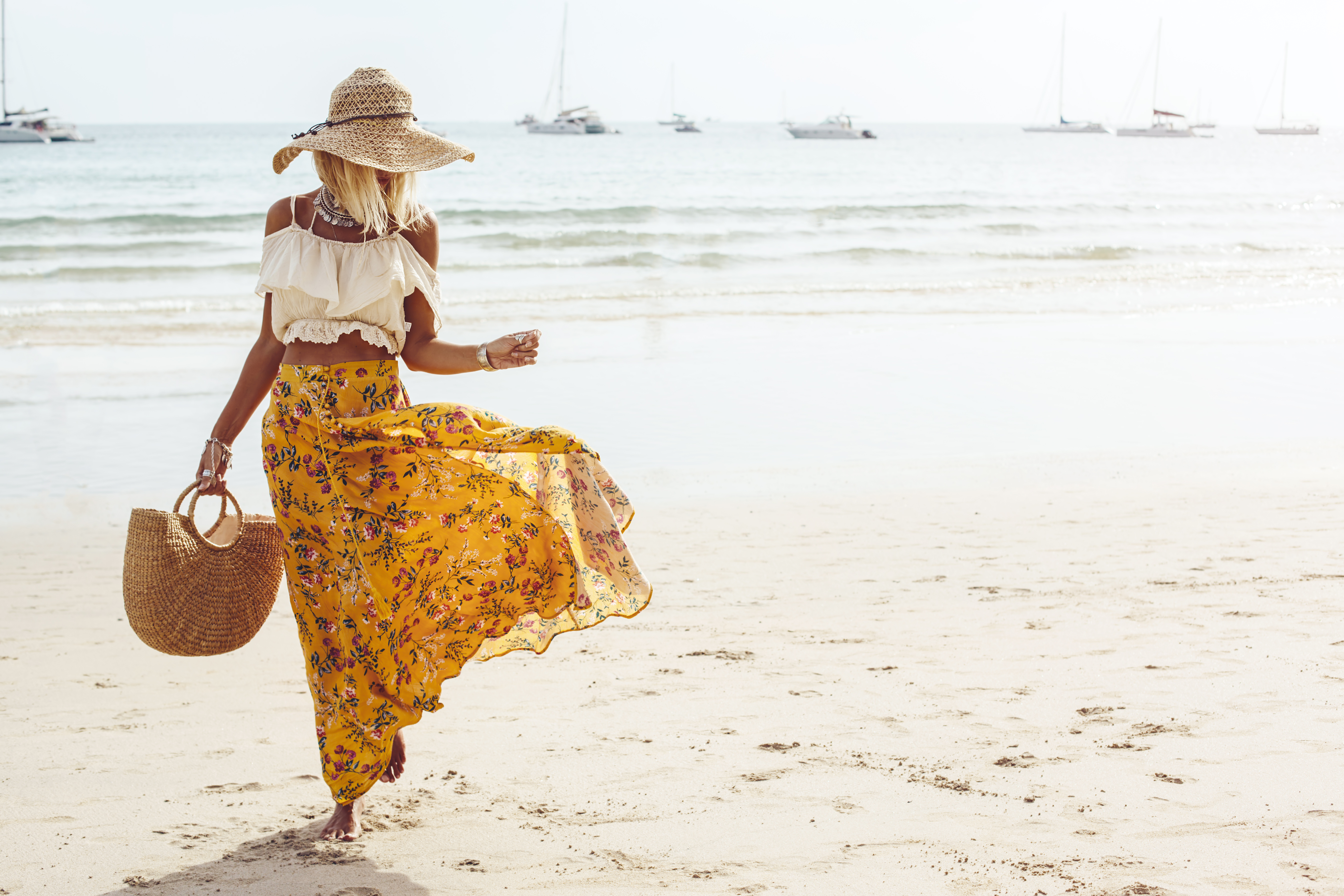 Those shrewd designers also know that the majority of women will probably sit out the mini-skirt fashion, and they have given us two distinct alternatives. First up, we are off to the bohemian homelands, where skirts are long and flowing, almost touching the floor. This style has long been a summertime staple, as it's surprisingly cool in the shade of a billowing skirt, but with some stunning designs coming onto the high street in 2022, it's certainly time to get with the trend if you haven't currently got a few in your wardrobe.
The long bohemian skirt is usually worn with a pair of simple trainers in informal, day-to-day settings, but the beauty is that they can be glammed up with a pair of heels or boots. With a close-fitting tank, vest or T-shirt up top, the look is complete, and can almost look like an evening dress in silhouette, but without all the associated fitting and careful wear.
Luella's elegant long skirt comes in a choice of two colours. First, there's the delightfully lush green skirt, which shimmers and shines as you move with velveteen goodness – and don't forget, green will be everywhere this year. And second, the same beautiful skirt is also available in midnight shade, a not quite black colour with just enough flare to stay elegant while remaining flexible enough to shop, walk, relax and dance.
If you'd prefer a skirt between a maxi and mini, you are in luck this season too – in fact, you are going to be spoilt for choice.
That's because we're also going to see the return of the pencil skirt. Big in the 1950s and again in the 1980s, it has never really gone away, but has remained on the back burner, perhaps edging into the formal sphere although never losing its inherent glamour. Well, it looks like its time is well and truly back, which is unsurprising in a season that looks like being an important one for the rehabilitation of skirts of all sizes.
Some fashionistas are insisting that months of working from home in jeans, jogging bottoms and pyjamas has reawakened the thirst for glamour among the world's women. It may be true, but the signs have been present for a few years that the skirt was coming back.
It is, ultimately, an exquisitely comfortable thing to wear, and pencil skirts in particular are helped by the modern flexible fabrics that help to keep the silhouette but allow a bit more movement than in decades gone by.
While many of us will immediately think "black" when the pencil skirt is mentioned, again, it's not quite that straightforward this time around. We're seeing pencil skirts in pastel shades, with floral designs, with conspicuously visible stitching, and in the range of plaids, from glen and tartans to elegant windowpane, houndstooth and shepherd's check. It all works against this sleek knee-length cut and adds interest and copious pairing options while staying firmly on-trend.
THE HALTER NECK
Next, yet another style that has always been around as an option, but which seems to have had a fair amount of prominence in the spring and summer collections. We're talking about the halter neck, but it's looking popular in all its forms – on evening wear, of course, but also in less formal fashion like vest tops, crop tops and beachwear.
The halter neck is always an elegant way to support a top, exposing the shoulders and shoulder blades and allowing some truly stunning, feminine looks. We love to see a halter neck top worn with loose trousers in a light shade – khaki, ochre or cornflower blue, for example. It instantly gives off a fresh, summery feel, and it's probably why it's making a strong appearance in the summer of '22.
COMING OUT THE OTHER SIDE
That seems to sum up the mood on the fashion news pages, websites and collection shows. There seems to be a sense of optimism in the air, and the fashion industry will certainly want that to be the order of the warmer seasons.
The optimism is manifesting in two ways. First, there's a feeling of comfort and homeliness, which will hopefully accompany the start of a year when we see more of our friends and families, and maybe even extend our sights further with some exciting travel with the people we love. This is all demonstrated by the cosy knitwear and comfy long boho skirts, and those chunky patterned knits, just like grandma used to make.
And then we have the other manifestation – pure, unadulterated freedom. It's a freedom to express ourselves, to wear what we like, when we like, and to tell the world that we're back to business and that we're going to have fun getting out and about.
The short skirts and halter neck tops have summertime written all over them, and we're going to see them everywhere. But there's also a party mood in the metallic sheen that will be adorning many a top and trouser – it's time to start enjoying life again, and most definitely time to sparkle.
It now looks likely that by 2023, the world might be getting back to a kind of normality. Not the exact same normal as before, and perhaps it's time we shrugged that off anyway. The new normal is looking great – and it's starting right now with some truly beautiful fashions.