Spring/Summer Fashion Colour Trends 2023 – What can we expect?

There have been times throughout fashion history when specific colours – or families of colours – dominated the catwalk and the high street stores. However, that hold has been weakening for over twenty years, and you have to look carefully to spot colour trends as people show their individuality with their colours and styles more than ever before.
That's not to say there are no trends to spot. Since clothes are meant to be worn with other things – jeans with jumpers, dress with accessories and so on – some patterns emerge that keep the colour wheels of the fashion world achieving harmony. The collections of 2023's spring and summer seasons are no exception. There's still a kaleidoscope of colour options to choose from, and the trend of mixing and matching seemingly contrasting combinations multiplies the number of ideas at your disposal. But we can still identify some dominant colours and keyline separators by monitoring the worldwide looks.
Do you have to follow every fashion rule? No! But at least having an eye on the trends might help you pick out a few essentials that you can be confident will pair up with the other garments in your wardrobe, on your shoe rack and coat hooks. So let's identify the ones that look set to bring a splash of colour to spring and summer '23. Spoiler warning – you're going to need those sunglasses.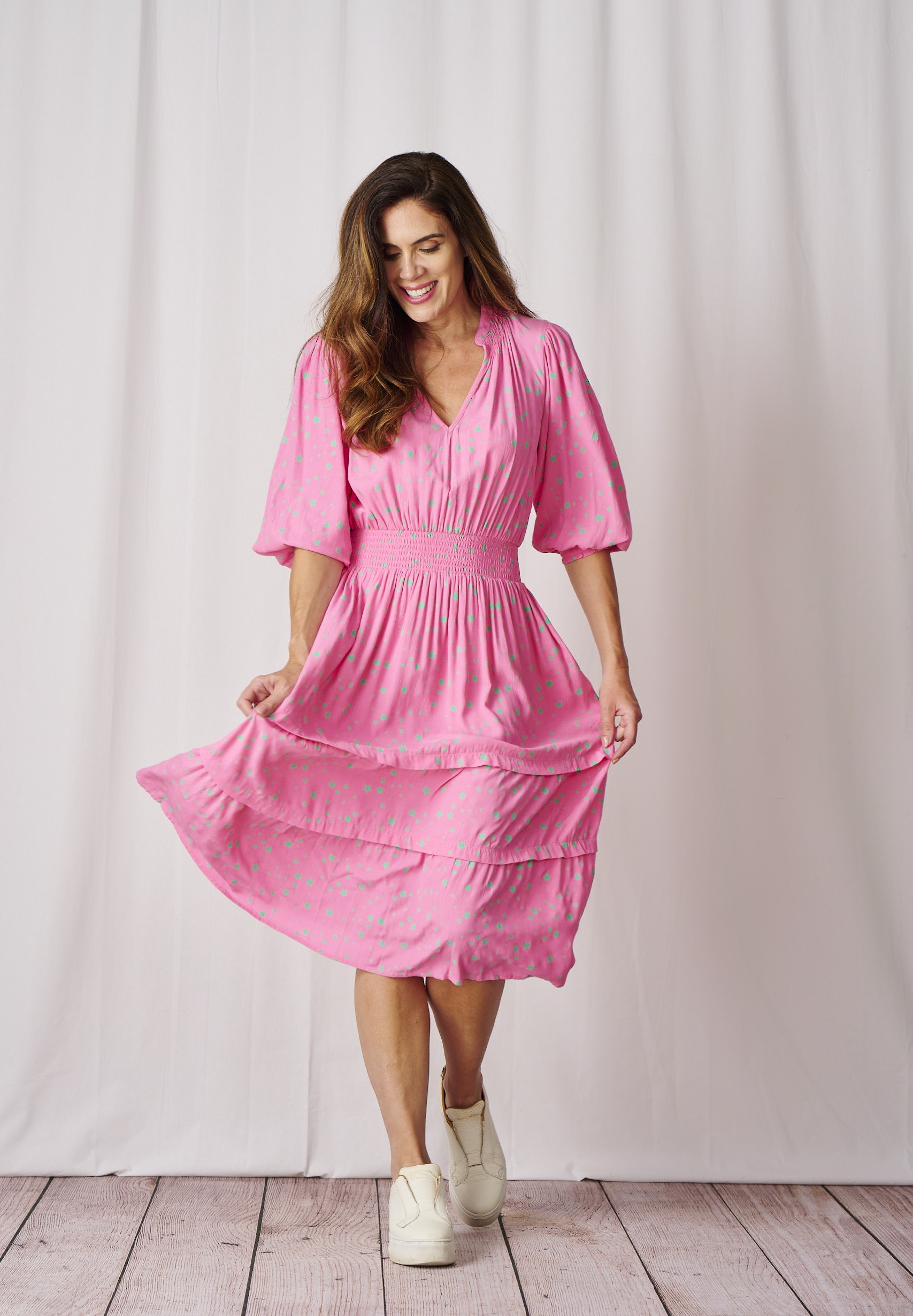 Bright is back for good.
It has been happening for a few seasons now, but there seems to be a concerted effort to bring some splashes of vivid colour back to our fashion lives. Although, of course, it could simply be the cycle's next phase, as the colourful look last made an appearance in the early 2000s and the 1980s. But there could also be truth in the idea that we've had a few years of drabness, forced by lockdowns, working from home and without socialising, and everyone's ready to step out into the world again.
Whatever the cause, the return of bright colour is conspicuous in most significant collections, including our own, so it's looking like a real trend. Don't forget the SS2023 supplies would have been designed way back in 2021, just as the pause button was released. Colour is optimism, and there's no better time to pull it off than during those days in late spring and early summer when your world is blooming.
The green gauge
A welcome arrival is the fresh look of a bright green. It's showing up in skirts, tops and even trousers, but it instantly brings an air of positivity, brightness and warmth, even though it's technically an excellent colour. Light green has the quality of becoming a darker green in the folds, contours and shadows, and the net result is a lively organic look that exudes joie de vivre wherever you go.
Green is a shade that does come alive when it's bright, especially with a subtle blue hue. While dark green can have a luxurious, drawing-room vibe, it's just pure fun and vivacity when it's light. The Nova Cashmere jumper comes in jade, and with its prominent star motif, there's no doubt about the radiance you're projecting.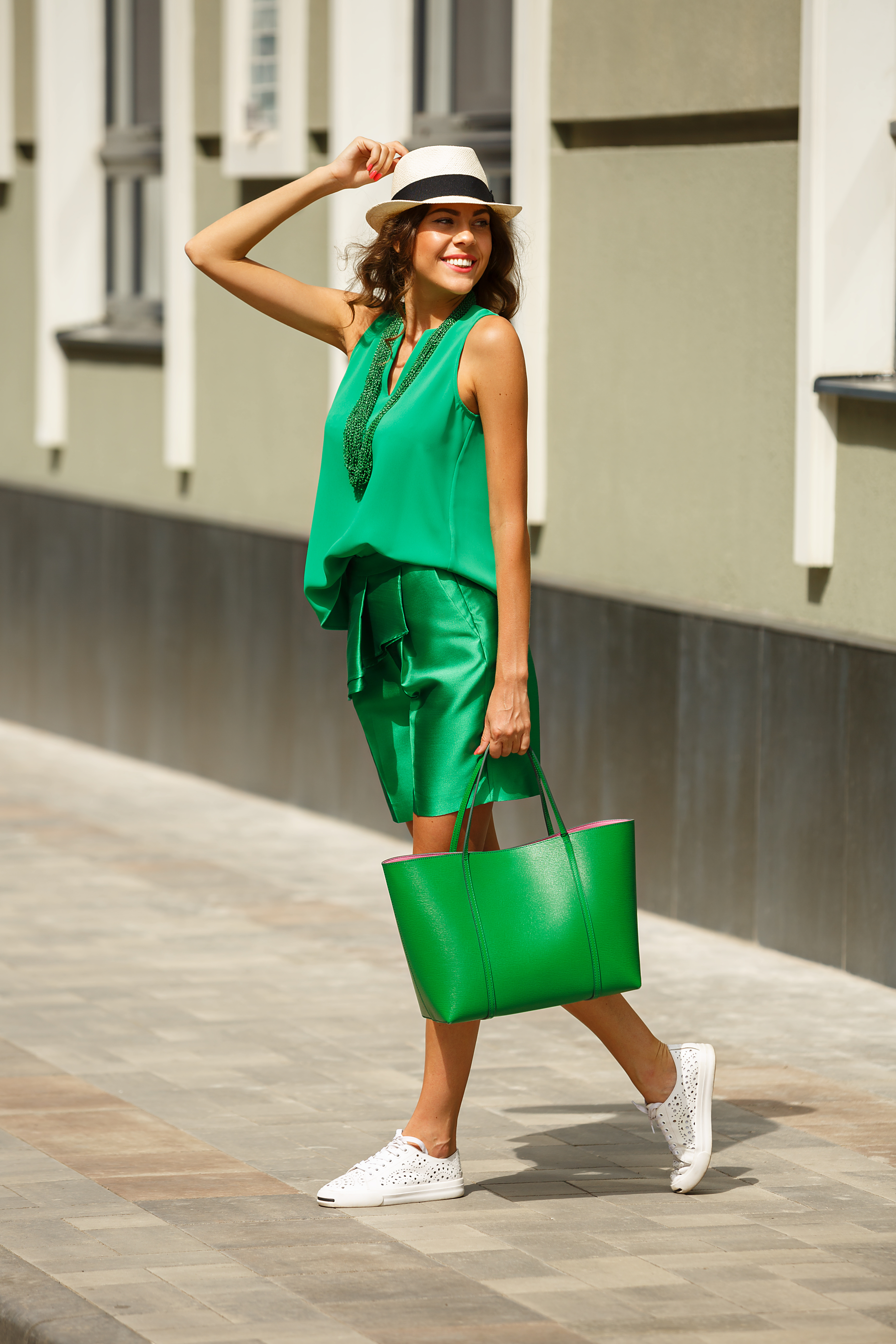 Blue is the colour
While blue can play second fiddle to green in a new jade or turquoise, it's another colour that holds its own when its brightness is maximised in your look. Throw in a bit of lurex for sparkle, and you've done it again – brought lightness and joy to a top jumper. You can even go much paler with the blue, which still works as a treat, especially with jeans. A vivid blue also sets off a second intense colour, especially one of the brighter purples, and if you adore the shimmer of sequins, blue echoes the midsummer night sky with its moody romance.
In short, with all the azure breeziness they bring, these pale blues will be a signature colour come spring and summer of 2023. Worn as an outer layer or showing from underneath your open jacket, you've got summer sewn up. Try it against a reddish brown in your coat, shoes and accessories, and both colours complement and enhance each other beautifully.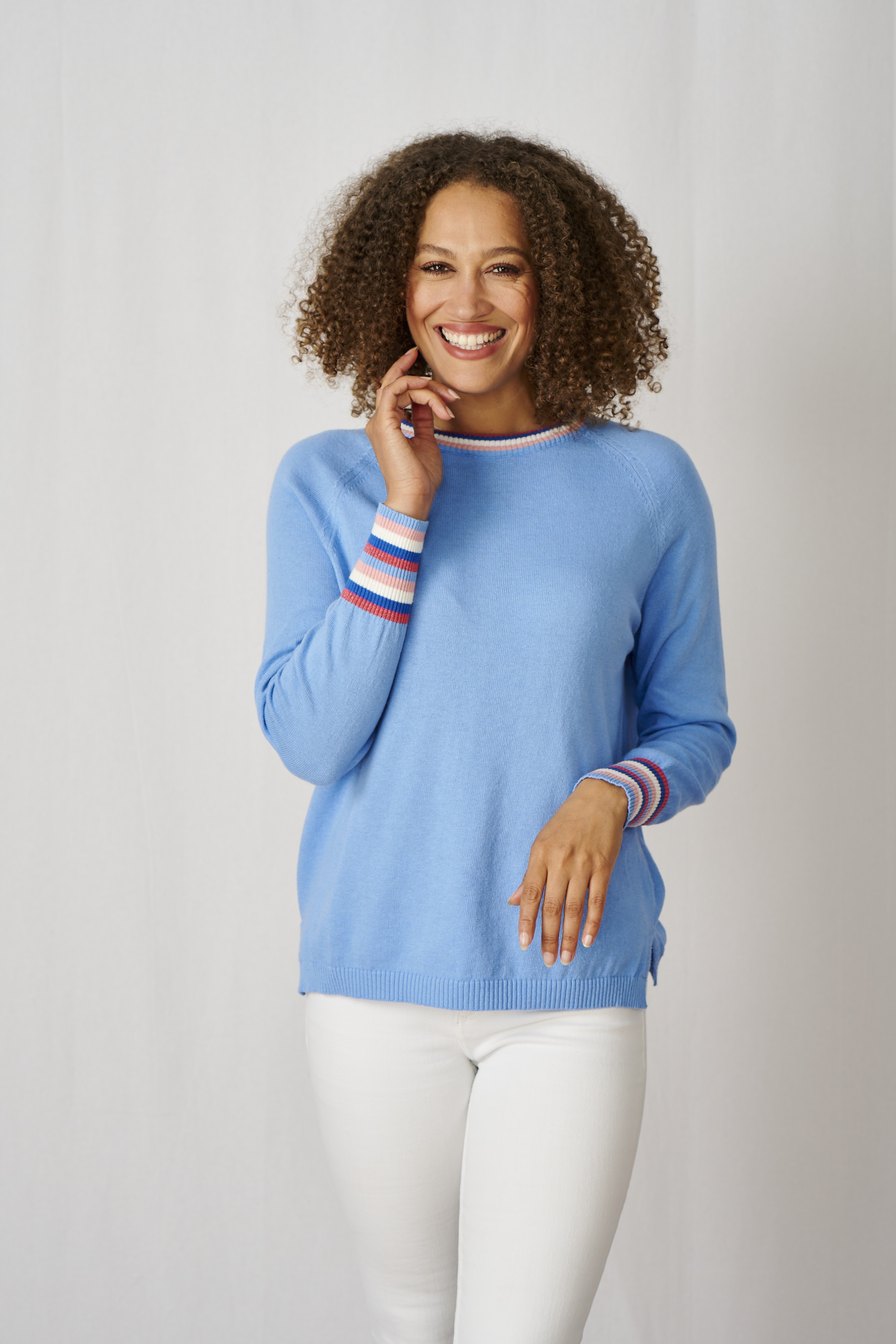 Creams and pinks
Primaries and secondaries are pretty obvious choices for brightness, but you can also bring the luminescence with some pinks and creams. Our Malia colour block jumper in hot pink is an excellent example of how you can use a central block of colour to emphasise highlight shades or invert it and let the pinks do the accent work. A baby pink keeps the spring potential alive, and an ivory-shaded jumper finishes your collection beautifully – it's bright and cheery but not overwhelming, ideal as an everyday top or to wear under a colourful jacket or blazer.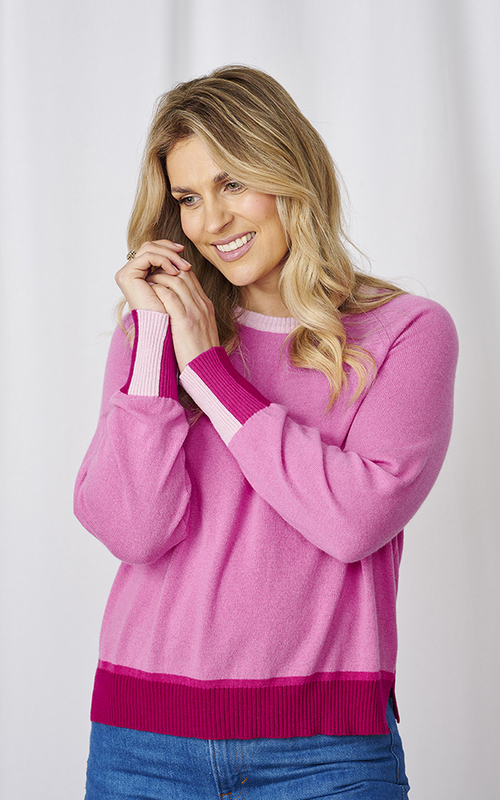 Up to 10.5
There also seems to be an emerging trend for going that little bit extra with the brightness control. We're not entirely talking 1980s Day-Glo here, but if you can imagine Day-Glo being 11, then there's an in-between collection of colours at 10.5 – a lustrous take on fluorescence. It's restricted to highlights and perhaps the odd sporting outfit at the moment, but it could go either way, although as a tasteful fashion house, we're not sure if we'll be following that particular trend!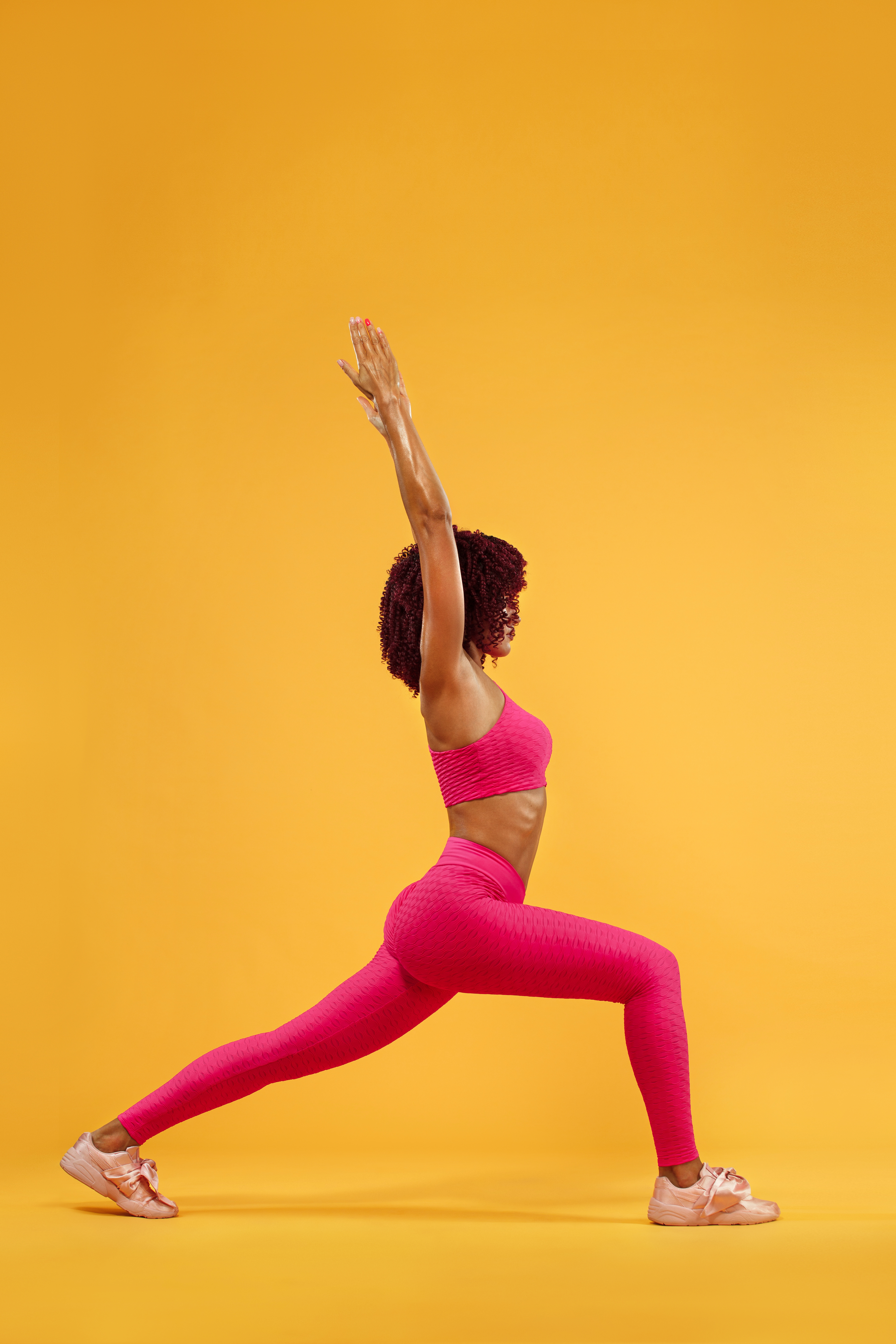 The subdued tones
Just as every comedy double act has a straight one setting up the gags and a funny one delivering the punchlines, the fashion for brightness also needs some subdued tones to keep balance and groundedness; after all, if everything is bright, then by definition, nothing is illuminated.
But as we covered above, there still needs to be an overall palette to keep clashes to a minimum, and that's why you'll also see some typically subdued hues making an appearance, whether they're whole garments or the balancing lowlights of the vigorous tops.
Here are some toned-down shades cropping up more than usual on the style circuit for the middle of 2023.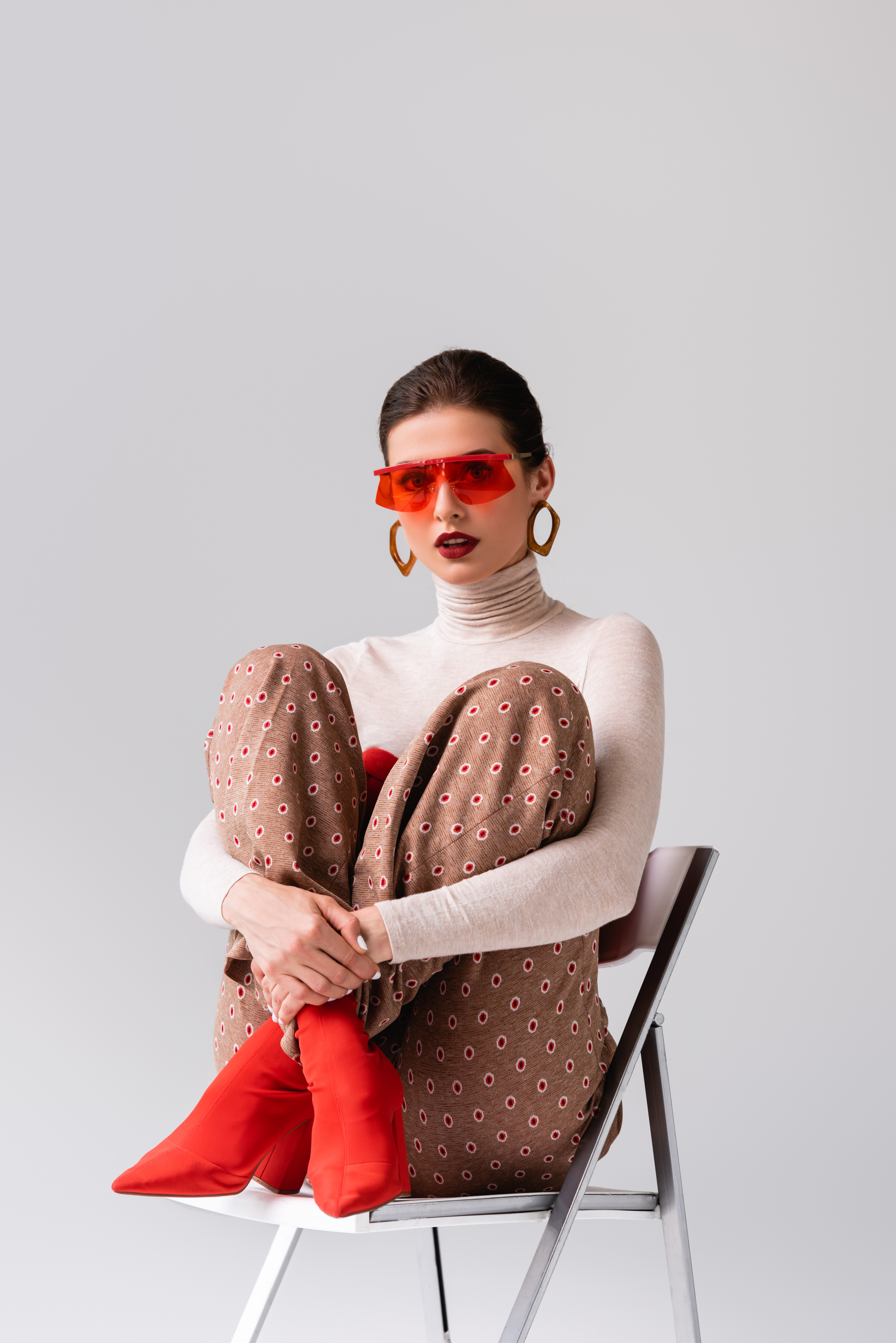 Grey is the new grey.
Grey is, of course, the ultimate staple, second only to black when it comes to matching with colour highlights. But it has been hidden for a few seasons, apart from in joggers and hoodies. Now we're seeing a return of more lustrous greys, with subtle hints of colour either blended into the fabric or achieved with narrow stripes and hoops.
You might get used to seeing some organic greys – pale lilac greys, lavender, eucalyptus and paprika. They're ever so subtle, but you'll need to keep an eye on which direction a grey garment is pointing, as you should be matching like with like when it comes to your dominant colour.
Darker greys like slate, lead, and graphite will also form grounded backing foundations for the explosions of colour going on elsewhere in your ensemble. You're a bit freer when mixing and matching the darker greys, but do remember to have at least some nods to colour flashes, even in relatively formal settings.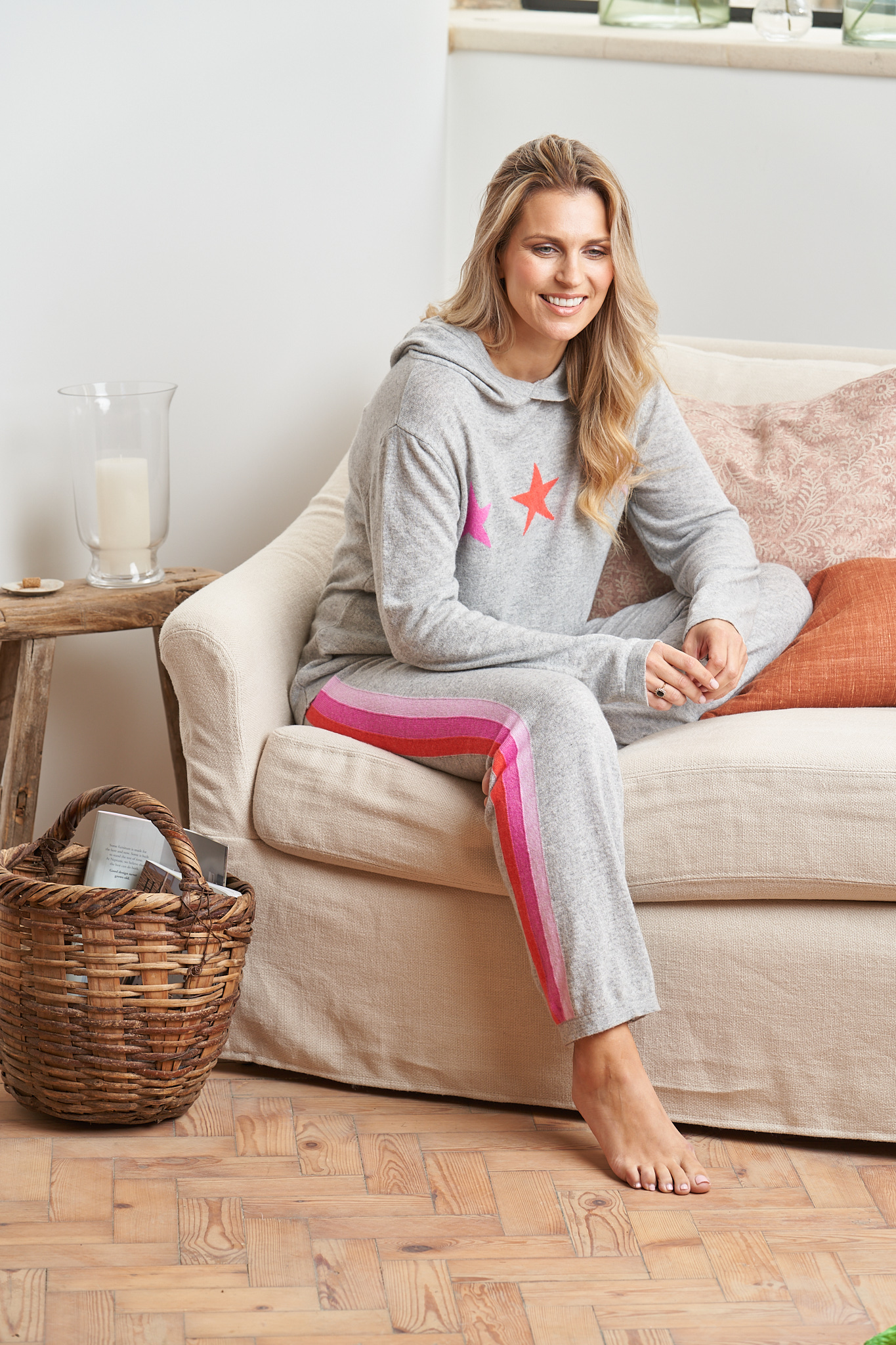 Coffee with your cream?
We already brought the cream, but what goes perfectly with such a warm white? A rich roasted brown, of course. If you like your coffee black, your drink of choice will be ideal in style this year, so make sure you ask for it in a glass. But just as there are different tastes in coffee, so are there different hues of brown that will set off your highlight greens and blues perfectly.
Try a mid-depth mocha to work alongside your blue tops and skirts, or go for the lighter cappuccino when pairing it with a vivid green. For the latter combination, try to stick to colour blocks rather than an intermingling of brown and green, as that's veering a little too close to a camouflage palette, which might not be the look you're aiming for.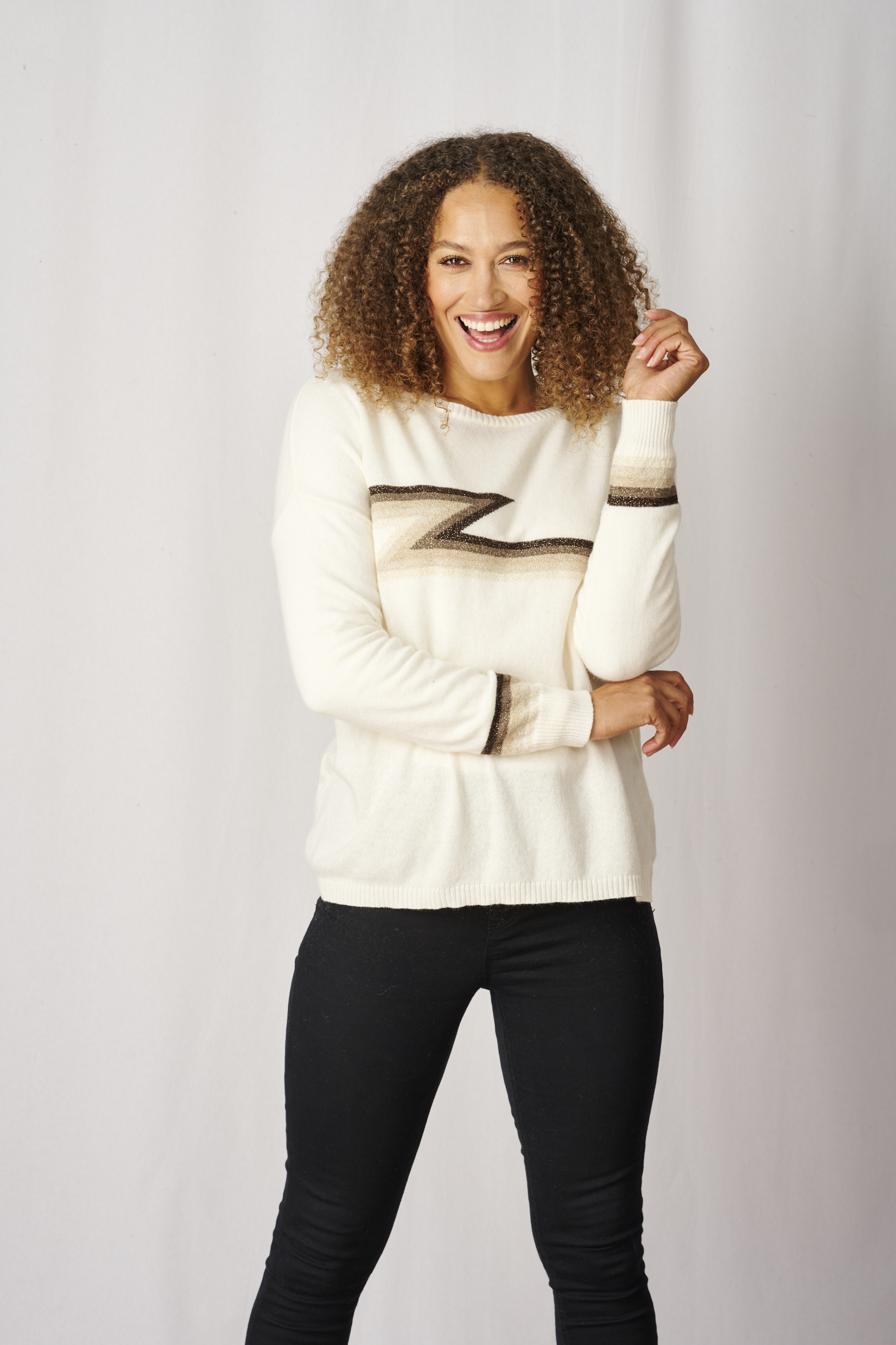 Luella's picks for 2023
We've got new collections feeding in all the time, which is why you should start paying attention once winter's drawing close, so you can have your spring and summer wardrobe hot to trot as soon as the bluebells start popping up. Of course, you'll need knitwear when it's cool, but don't forget that it's perfectly wearable all through the summer, especially when it's a light and breathable cashmere, whether it's a jumper, a cardigan or a shawl.
Our colour block collection is always worth bookmarking as there's a steady stream of new looks that we're bringing in. The trending colours will, of course, be prominent, but if you're the type who knows what to wear to suit your style, you'll find plenty of delightful options in the complete range of colours.
And don't forget your layering essentials either – those T-shirts, long-sleeve tops, shirts, and vests might not always get the recognition they deserve, but when they're this good quality and in the colours and shapes you love, they're an integral part of the spring and summer wardrobe that you'll wear again and again.